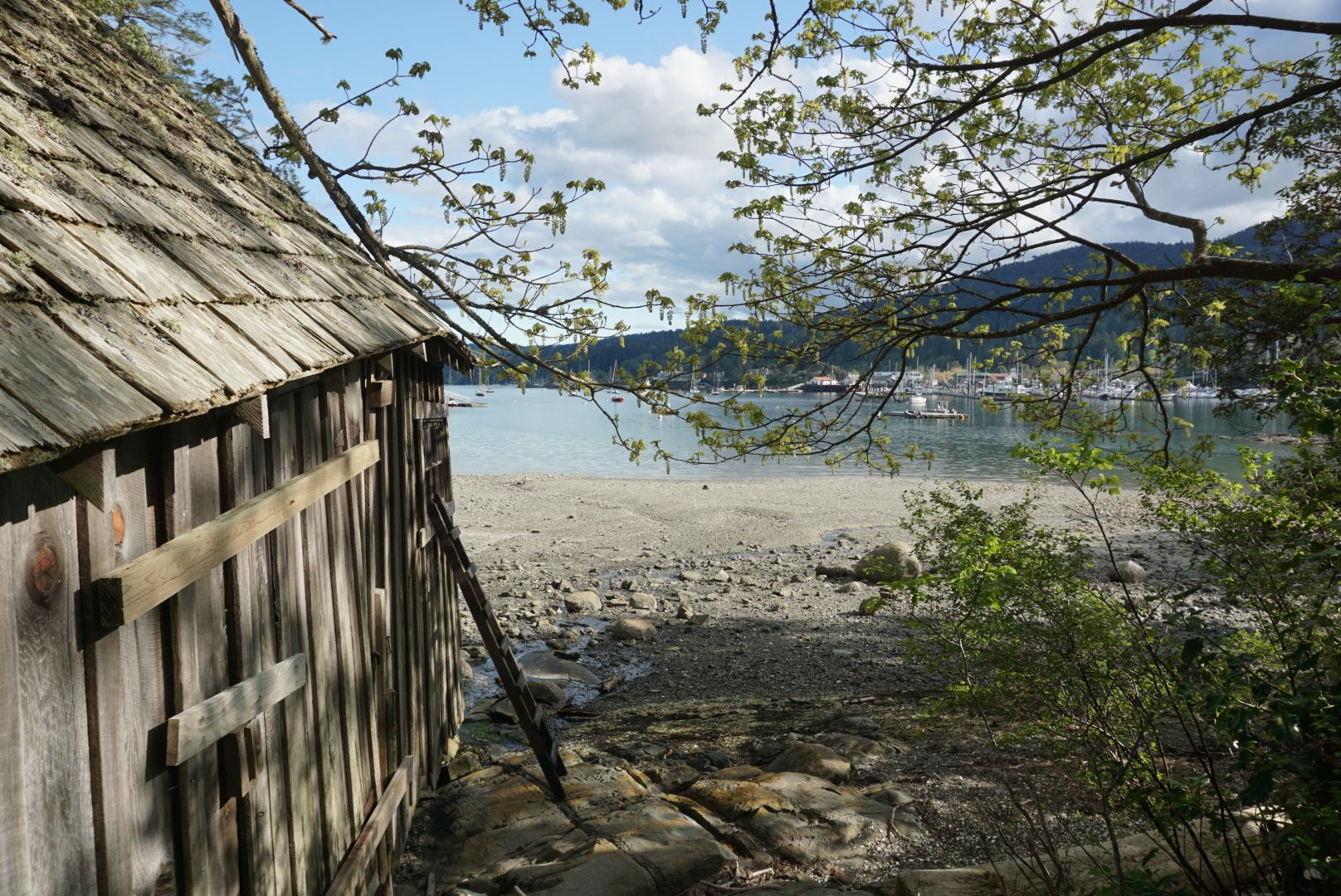 Hastings House Is for Kids
Why not spend Spring Break at Hastings House! While we are known for romantic retreats, our extensive grounds and proximity to the town of Ganges make Hastings House a great spot for family reunions and school break vacations. Imagine the kids clambering down to our small private cove to look at marine life or taking a wander as a family on the forest trail that leads from the Hotel to Churchill beach.
And there are so many fun family excursions on Salt Spring, and even a few shops in town that are of particular interest to kids! Here are our top ideas for enjoying time with your kids and teens while visiting Salt Spring.
Harlan's
"Can we go to Harlan's" is a refrain parents on Salt Spring hear a lot, and for good reason. With the traditional gelato and hand-made chocolate truffles, you may be happy to oblige. Styled like an old-time candy shop with wood floors and booth seating, Harlan's makes a trip out for ice cream like a journey into the past, but with better coffee. If the kids are sipping milkshakes, parents may wish to try the Affogato, espresso poured over any flavour of gelato.
West of the Moon
Did you forget your little one's favourite stuffed animal? Not to worry, Salt Spring has a toy store that could rival any downtown toy merchant. It's a treat just to walk past displays of puppets, picture books, games (including travel sets), and outdoor toys. Do you have more time to shop when you're on holiday that in regular life? A visit to West of the Moon offers ample opportunity to pick up gifts to take home!
Visit the Lambs
Watching the lambs gamboling in the fields is an intriguing activity for city kids visiting Salt Spring. And this year we are expecting baby lamb right here in the pasture at Hastings House. Sunset Farm is another great place to see the baby lambs leap and play. Super friendly older sheep like Teddy Bear will come right up to the fence to greet you.
Outdoor Café
If you want to sit down and enjoy a bit of time on the farm and sample artisanal hand-crafted foods, Salt Spring Island Cheese hits the mark. Kids can taste the different cheeses and goat-milk gelato, see how the cheese is made through viewing windows, and then head to the café. The exclusively outdoor restaurant is an idyllic spot surrounded by lush gardens and trellises. Kids would likely enjoy the wood-fired pizza and house-made goat milk gelato!
Golf and Disc Golf
Outdoor sports are at an all-time high in popularity right now! Salt Spring Island Golf Club offers a lush 9-hole golf course and a disc golf course surrounded by tall West coast firs and views of Mount Erskine. There is also a driving range. Teens 12 and over and younger kids with an established handicap are welcome to play with their parents.
Bocce on the Lawn
For some family fun right on the Hastings House property, enjoy a family game of Bocce. One of the oldest games in the world, Bocce, called Boulles in France, is depicted in one of the paintings of Henri Matisse and can be seen in action in town squares across Europe. More recently, Bocce has become popular in North America, and is said to be the third most popular sport after soccer and golf!
At Hastings House, the croquet lawn nestled by West Coast forest on the edge of our ocean front property, is the perfect length for Bocce. And the rules of the game are so simple, it can be played by almost all ages. Just toss the pallino (small ball) at least halfway down the court. Next, take turns trying to get your bocce ball closest to the pallino. But also consider placing a ball as a strategic shield so that other players don't knock you out of the top spot!
If you are looking for beaches or lake swims to enjoy with your family, have a look at our other articles: