A Brief History of Hastings House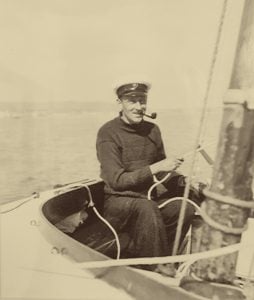 In 1937, English Naval architect Warren Hastings moved to Salt Spring Island from Sussex, England with his bride, Barbara. Mr. Hastings said that he, "decided to build on Salt Spring Island because we love the sea and we think it is one of the most beautiful places in the world, with a lovely climate." Hastings built the Manor House in 1939 to resemble his 11th century Sussex-style family home.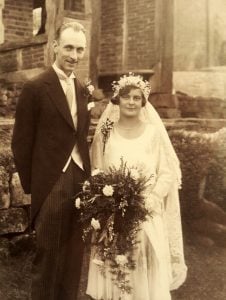 Other historical buildings comprise the Hastings House Resort. The farmhouse was built at the turn of the century and was long thought to be haunted because of its colourful history. The Hastings Family lived there until they moved into The Manor House. In 1980, the Farmhouse was converted into two Signature Guest Suites—Farm East and Farm West.
The Post Cottage was the first Hudson's Bay Trading Post on Salt Spring Island, and originally stood where Manor House stands today. In 1940, Post Cottage was moved to its present location under the boughs of a large pear tree, next to the garden.
The barn was rebuilt to its original exterior dimensions when the estate was converted into a hotel. Great care was taken to replicate the original exterior in the new building, while also moving the structure 3 feet over to provide space for the driveway. The all-new interior configuration includes three guest suites on the ground level: Greenhouse, Meadow and Woodland, in addition to the Wellspring Spa. Two additional guest rooms—Sealoft and Hayloft, are on the upper level.
In 1980, Warren Hastings sold this beautiful property to Shan and Donald Cross of Calgary, Alberta. Although it had always been just a small residential farm, it was the new owners' wish to transform it into an elegant, unique, and tranquil country hotel which they opened in 1981, with ten guest suites and seating for 30 in the dining room.
The existing buildings were all so charming and complementary to each other that restorations and renovation seemed the correct course for development, rather than embarking on new construction.
In 1995, the current owners, Bonny O'Connor and Jerry Parks, who were already frequent guests, purchased the property from the Crosses. In 1999, they built the 7 Hillside Suites overlooking Ganges Harbour. In 2000, the Verandah was built over an outdoor patio to increase dining capacity and provide an area for weddings and other gatherings. After being further renovated in 2018, the Verandah has become our most popular dining room.
The former manager's residence, Churchill Cottage, was completely refurbished in year 2000, as a three bedroom guest cottage overlooking the hotel grounds, bringing the total number of guest accommodations to eighteen.
To read more about the rich history of Hastings House, we invite you to visit the history section of our blog.