Days of Old: The Farmhouse
The Farmhouse is among the most photographed buildings at Hastings House after the Manor, and has a long and fascinating history, including spies and intrigue.
Originally built at the turn of the century, on a rise by the oceanfront, it was a large 2-storey home with stunning views of the harbour. The property at that time consisted of 82 acres that extended up to Long Harbour Road and was used for mixed farming.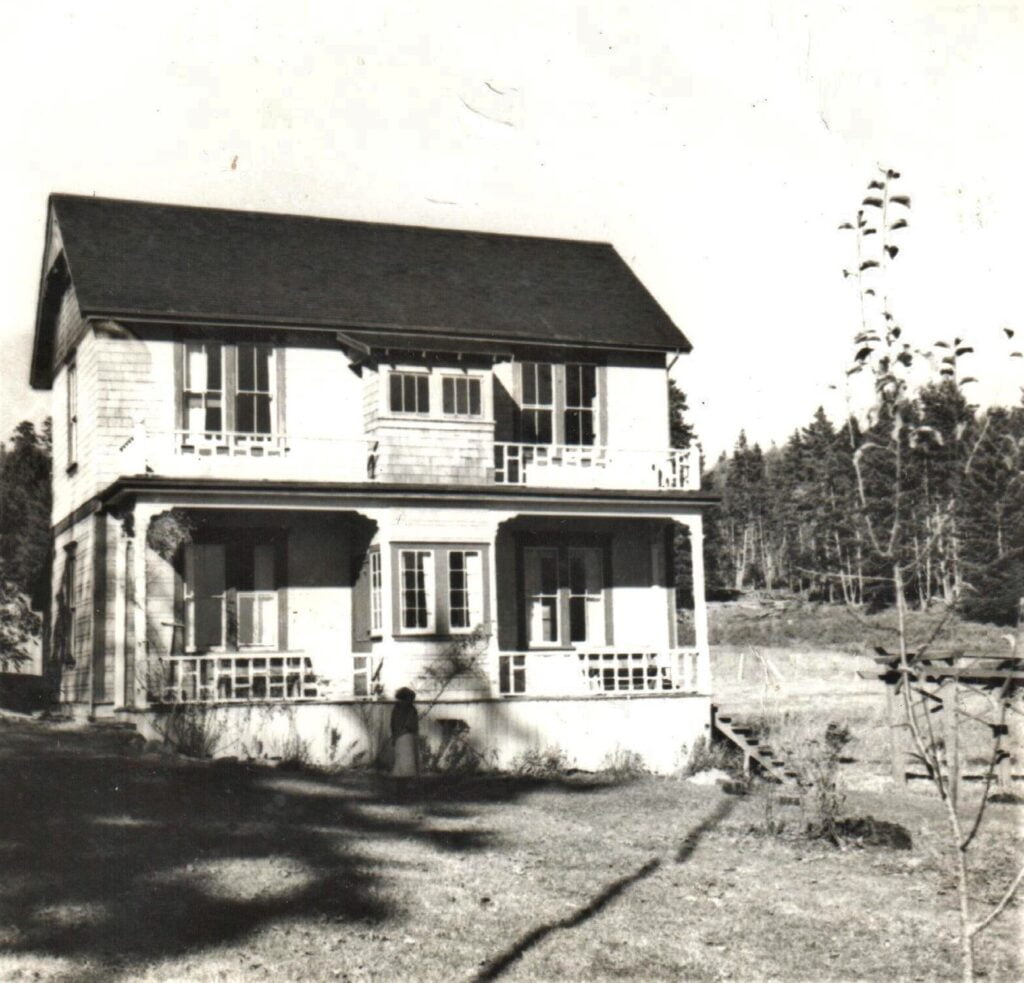 In 1920, when Major Rowan purchased the property, he built a grass tennis court accessed across a wooden bridge, where guests today play Bocce or host tented wedding receptions and outdoor parties.
After Warren and Barbara Hastings completed the renovation of the Sussex-style Manor House, they began adapting the exterior of the Farmhouse so the two buildings were complementary. However, Warren, a naval architect, had in mind a particular use for the building. He removed the second floor, added two dormers for light and large double doors on the east end of the building. The Farmhouse was to become a workshop where Warren fine-tuned his research and built prototypes for the homing devices of torpedoes. He also worked on designing landing craft of the type used in France on D-Day. He was even given a commission by the Royal Canadian Navy so that he could command a crew for sea trials.
His work attracted the attention of locals, and even a German spy. A woman who befriended Barbara and often came to the property to play tennis was discovered leaving the country with photographs of Warren's confidential designs. His contributions developed in the Farmhouse workshop were obviously significant. He was even given a replica of the landing barges used on D-Day.
In 1980, Donald and Shan Cross from Calgary, Alberta, renovated the Farmhouse in preparations for the opening of the hotel. They added eyebrow dormers on the north side of the building, extended the front dormers, and created the two mirror-image suites that are now the Farm East and Farm West suites. These spacious duplexes each have a King bed upstairs with an ensuite bathroom, a living room with stone fireplace and bathroom on the ground floor, and front porch overlooking our wedding arbour and stunning ocean view.
Farm East and West are loved by wedding parties as the living rooms make an exceptional place for couples and parents of the couple to get ready to walk down the aisle.