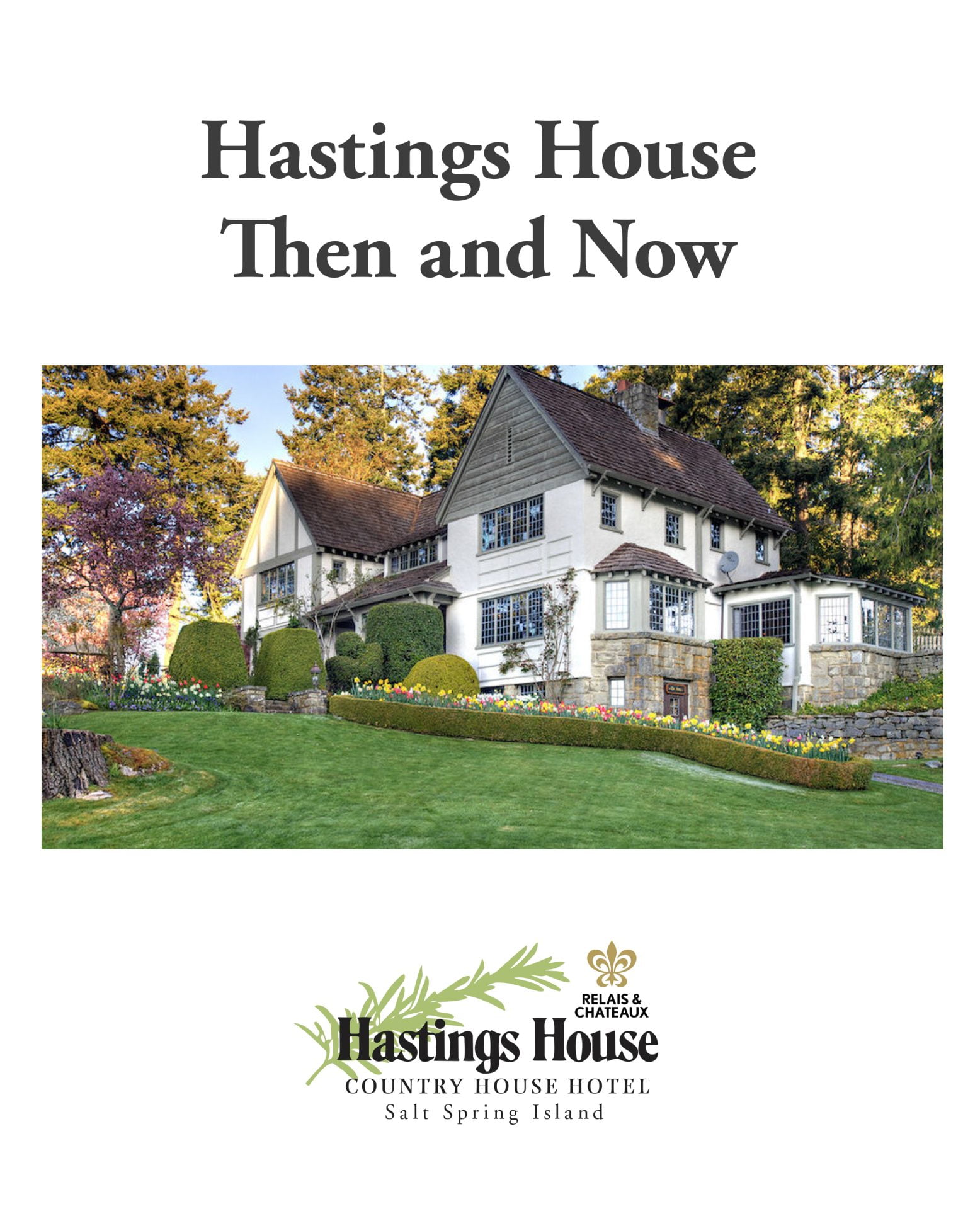 Hastings House Then and Now is Hot off the Press!
Hastings House Then and Now is hot off the press! Our new history book offers a sweeping and picturesque view of the history of both the property and the hotel. Founded in 1981, Hastings House Country House Hotel has celebrated over forty years welcoming guests and more than a quarter of a century under the leadership of Bonny O'Connor and Jerry Parks.
For Bonny and Jerry, owning and running Hastings House Country House Hotel for over two decades has been and continues to be a labour of love. They see Hastings House as a getaway from all the concrete and lights of the city, a sanctuary for rest, rejuvenation, and gastronomy. They are proud to have carried on the legacy of the estate's history, while expanding the hotel to eighteen guest suites, launching Wellspring Spa, and more than doubling the dining capacity through the development of the vaulted Verandah dining room. Hastings House continues today to be a world-class resort with admirable sustainability practices due to their stewardship of the land and farm and their vision for Hastings House as a haven for wellness, fine food and a warm welcome.
Hastings House has been a landmark on Salt Spring Island since Warren and Barbara Hastings built the iconic Sussex-style Manor House in 1940. The estate garnered the attention of spies and the intrigue of locals during the war when Mr. Hastings, a naval architect, was designing homing devices for torpedoes in the turn-of-the-century farmhouse.
It has been an exciting journey compiling the stories and full-colour images of the property and the hotel through the years. Prepare to be enchanted!
Hastings House Then and Now is available for purchase at our Reception gift shop. Or call us to order one and have it shipped to you!