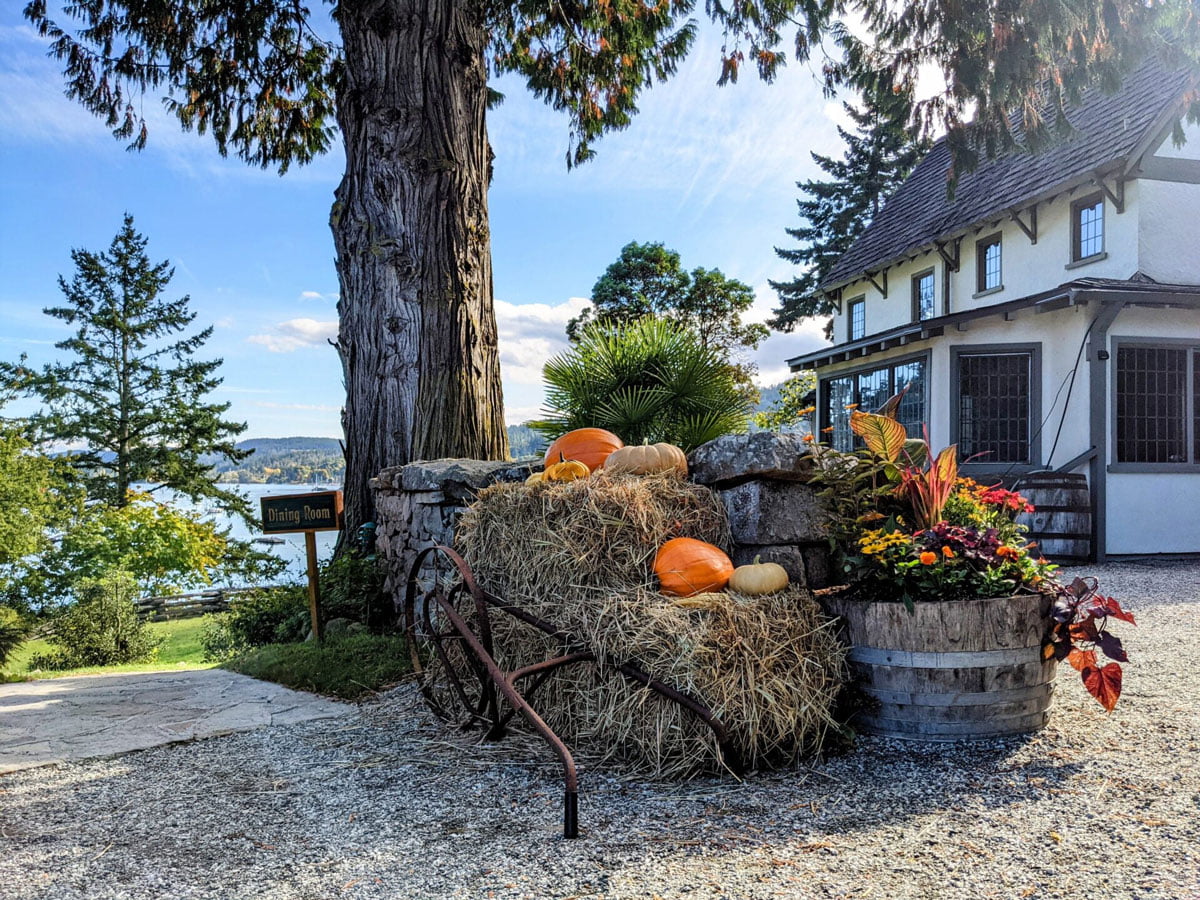 Days of Old: Celebrating 40 Years as a Hotel
This fall marks two important anniversaries in the history of Hastings House. It has been 40 years since Hastings House officially opened to guests as a ten-suite boutique hotel in the fall of 1981. We are also celebrating 25 wonderful years under the ownership of Bonny O'Connor and Jerry Parks.
Expanding the Vision
Bonny and Jerry were so enchanted when they first visited Hastings House in 1986, that they returned regularly for eight straight years before purchasing the hotel in 1995. That year they made several visits to the hotel to learn as much as possible about the history and operations of the resort, even making a special visit to the Hastings in Sydney when Warren was 95 years old.
In keeping with the spirit of the country estate, Bonny and Jerry hired local contractor Derek Sowden and architect Jonathan Yardley to build seven hillside suites overlooking Ganges Harbour. With private balconies and gas fireplaces, the King-bed suites were designed to be more modern in style, but to blend in with the historic buildings and natural surroundings.
They also completely refurbished the former manager's residence, Churchill Cottage, bringing the total number of suites to eighteen. Complete with kitchen, dining room, laundry facilities and a walk-in closet in the King bedroom, the Churchill Cottage is a true hidden gem at Hastings House, sitting at the top of our pasture with a view towards the waterfront. It is connected to the rest of the property by a gentle footpath through the flower gardens.
Enhancing Manor Dining
Our most recent addition has been the vaulted Verandah dining room. With French doors opening onto our ocean-front terrace, and glassed in on three-sides, the Verandah offers a stunning venue for A la Carte dining, wedding receptions and corporate retreat gatherings. Embodying the values of courtesy, charm, character, calm and cuisine, Hastings House proudly became a participating property with Relais & Chateaux.
As we reflect on the past season and savour this last month before our seasonal closure on November 14th, it seems a fitting time to mark this special 40th anniversary. For Bonny, Jerry, Alan Lawley (GM), Marcel Kauer (Executive Chef), and the whole Hastings House team, operating the hotel, spa and gourmet dining room is a labour of love. Welcoming guests, returning and new, to our special corner of Salt Spring is a joy, and we thank you for being a part of the magic and wonder of Hastings House.