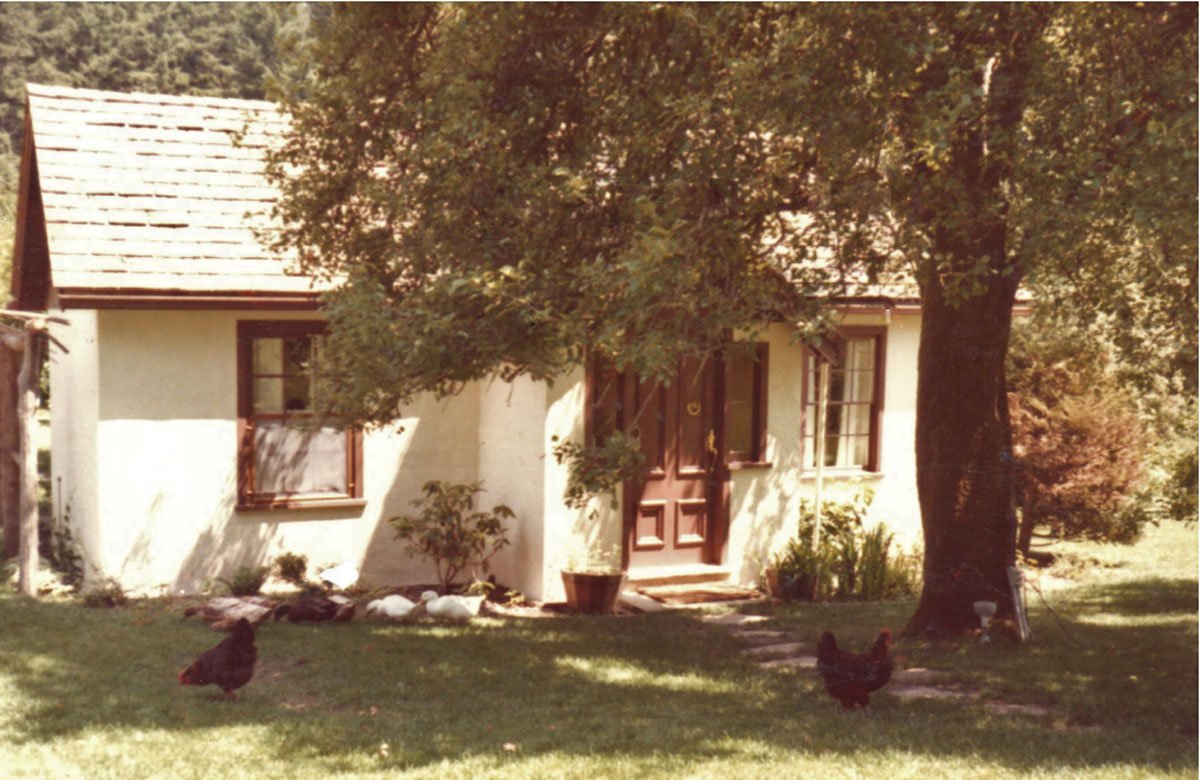 Days of Old: Post Cottage
The long unique history of the Post Cottage.
Long before Warren and Barbara Hastings made this property their homestead, it had a long history as a trading outpost. In fact, it was the first building that was built here. Originally located on the site of the Manor House, the little cottage was operated by the Hudson's Bay Company. Traders often arrived here by boat and if no one was tending shop, they traded much needed supplies for furs on the honor system.
A woman named Lou Rowan, who lived here with her family in the Farmhouse during the 1920's, remembered the trading post as "just a wooden clapboard shed" yet it sat atop the property's most beautiful location. As the story goes, when Barbara Hastings first saw the property, she insisted that their house be built on the exact spot of the trading post. So, when the Manor House was built, the Hastings' moved the post to its present location in the orchard, under a large heritage pear tree. It was later used as a residence for their caretaker, Mr. Bernard Krebs.
When the property was renovated as a hotel, the trading post underwent a number of renovations. A small lean-to was removed from the south-east corner. The ceiling was also removed to reveal the beautiful beams and roof structure, and the kitchen was turned into a bathroom. The floor remained the original.
Now, as Post Cottage, it's a very charming garden cottage that is a favourite for honeymooners and others who enjoy the quiet and privacy it affords. French doors open to spacious lawns and an ocean view. The quaint interior features a sitting room with a gas stove, a deep soaking tub, and a king size bed.