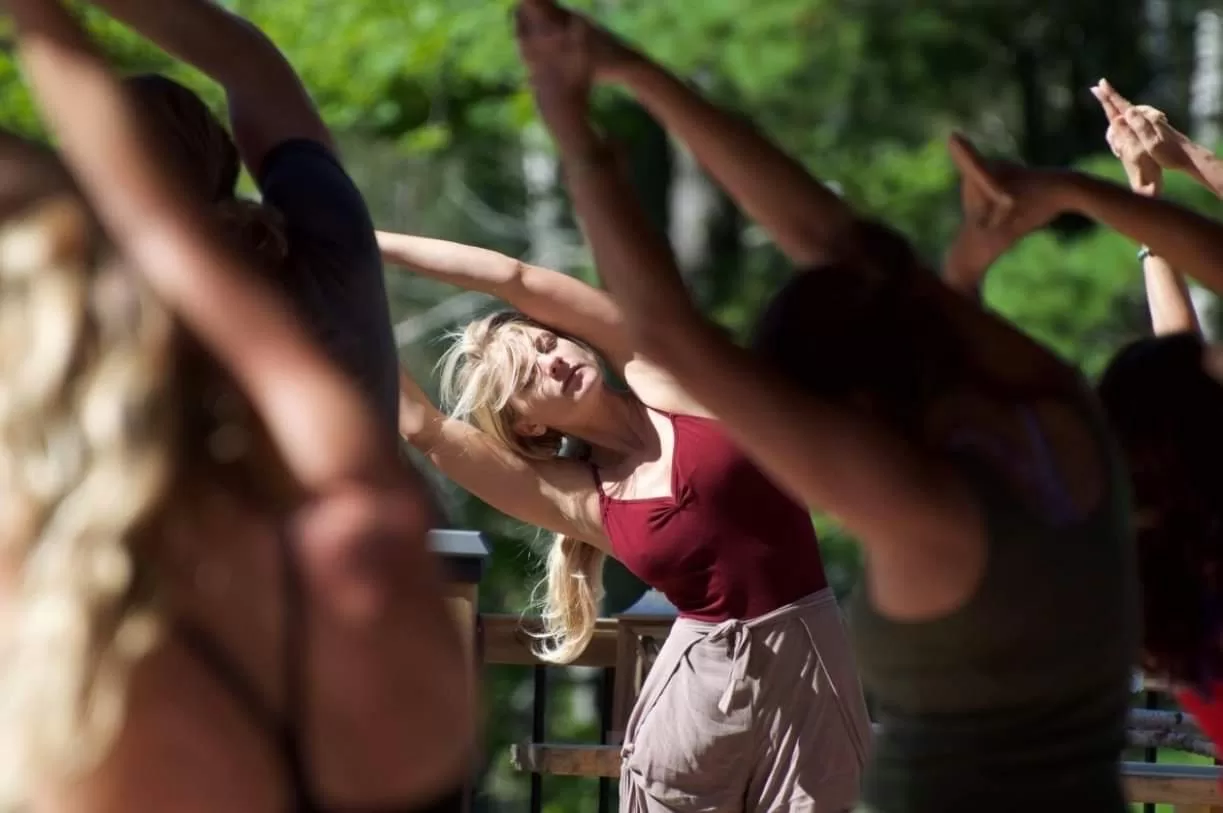 Rejuvenating Yoga at Hastings House
You've landed on Salt Spring and the stunning property at Hastings House, tucked away on a headland opposite Ganges Harbour. All you need to do is relax. Let us help you with that! This season you will be able to drop into the moment through nurturing and rejuvenating Yoga classes right on our Forest lawn.
Surrounded by West Coast forest and with views of the Salish Sea, the Forest lawn is the perfect place for yoga! Just step across a footbridge and you'll be in the privacy and tranquility of this unique spot on the property. Don't miss this opportunity to let go of the busyness of life in the city and and savour the beauty of nature.
Our yoga classes will take you through a moderate flow of postures and breathing techniques that can be modified for all bodies and levels of agility. You'll have the opportunity to work on both strength and flexibility, movement and stillness, unwinding tension one breath at a time. Classes will end with a relaxation practice. No experience is required. Come as you are! Bring your own yoga mat or borrow one of ours.
Just let us know you'll be participating a few days in advance, and we'll see you Saturday morning. It is best to do Yoga on a fairly empty stomach, but feel free to have your morning muffin and meet on the Forest lawn just before 8:00am. By 9:15, you'll be sauntering to the Manor House, ready to take in all the flavours and aromas of our gourmet breakfast.
After Yoga class, you'll start your weekend in a calm state of mind.
Dates and Time
When: Saturdays, June 3 – September 9, 2023 (weather permitting)
Time: 8:00 – 9:00am       
Fee: $30.00
Teacher
Adina has been teaching flow and restorative yin yoga for eleven years. She studied yoga in Guatemala and Hawaii, and has been hosting Yoga wellness retreats for seven years. Adina is also a spa therapist at Hastings House offering Classic, Deep Tissue, Lomi Lomi and Thai massage.
How to Register / Prepare
Call or email our friendly reception team at least 48 hours in advance of the class to register
Dress in loose or comfortable clothing
Bring your yoga mat or borrow one of ours
Bring your water bottle
Yoga is done in bare feet, so no footwear is required