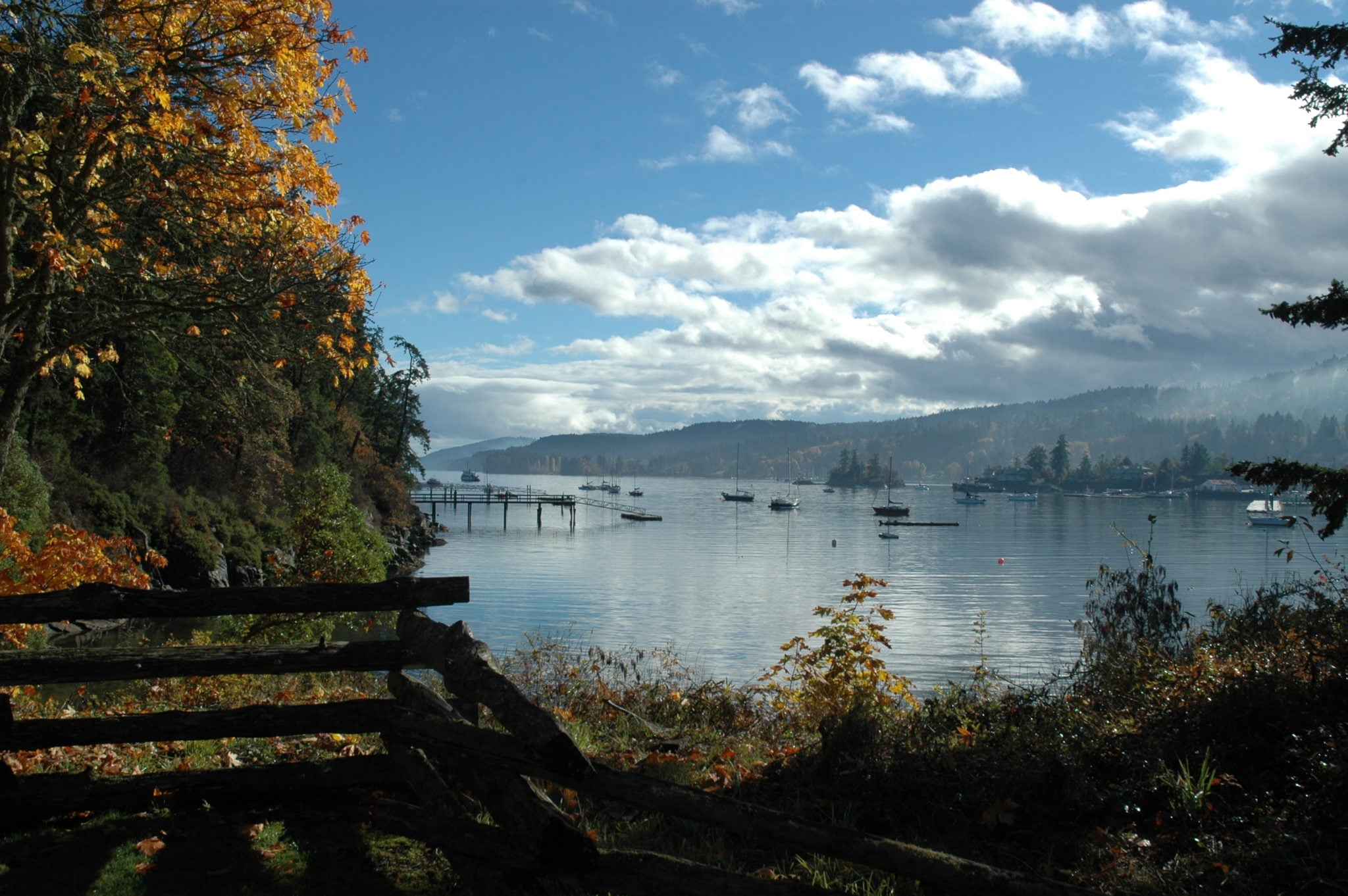 It's a little-known fact that Salt Spring Island bustles with activity throughout the fall months. Indeed, the quieter days and cooler nights make for more relaxing getaways while a lineup of local activities ensures there is always something fun to do. Not only that, it's harvest season for the myriad of organic farms which means delicious produce in abundance, available at both the Saturday and Tuesday markets (and served in our own dining rooms!) through to the end of October. Need another reason to plan an autumn escape? Here are some of our favourites:
The Salt Spring Island Fall Fair
Celebrating our farming heritage, the Fall Fair is the oldest community event on the island and it gets better every year. Held on the Farming Institute grounds, locals and visitors alike watch demonstrations, participate in races and competitions, and visit hundreds of displays while enjoying entertainment and of course, great food! Highlights include, zucchini races, sheep dog demonstrations, the tractor pull, a pet parade, and so much more.
The Salt Spring Island Apple Festival
Another heritage event, the annual Salt Spring Island Apple Festival connects apple lovers with the farms and farmers that produce this delicious, healthy fruit. Our humble little island was among the first regions to supply Vancouver and the Lower Mainland with apples, dating all the way back to the 1860s. Now, we grow over 500 varieties organically! On Sunday October 2nd, taste the different varieties, visit orchards, attend tours, and become an island apple connoisseur!
Performing Arts
With performances selected to enhance and diversify Salt Spring's vibrant arts community, you'll never leave Artspring disappointed. Programming boasts a range of musical shows from folk, and classical to opera. Tickets are available online, by phone, or in person.
Canadian Thanksgiving
In Canada, Thanksgiving celebrates October's bountiful harvest, and what better place to give thanks than amongst the many organic farms and orchards of Salt Spring Island! Gather your family and escape for some quality quiet time and, of course, culinary indulgence. Think Salt Spring's famous lamb, juicy squashes and pumpkin, and local apples made into sweet cider and delicious pies, all grown right here. Each year, Hastings House offers a sumptuous three-course Thanksgiving dinner in Manor Dining. To join us on Sunday October 9th, please call our friendly reception team to book your table.