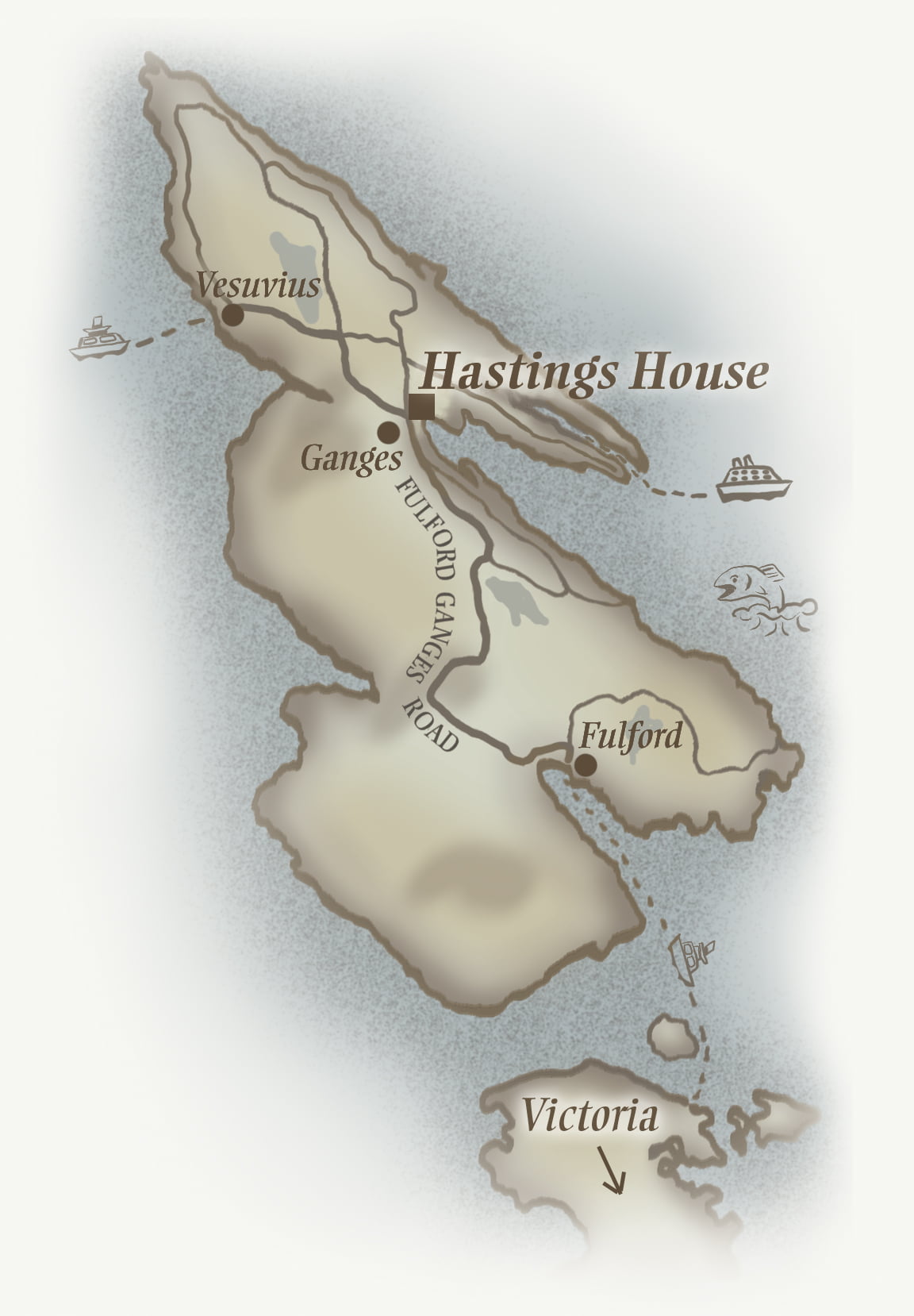 Lake Swims Near Hastings House
Are you more of a fresh-water swim person? Salt Spring has a number of beautiful lakes for a refreshing dip, whether in summer or during the shoulder season. And many of them have small beaches and floating docks where you can relax and catch those precious rays. Each of the lakes has a unique character, and varies in distance from Hastings House, so the following descriptions may help you plan your days!
St. Mary's Lake
The closest swim lake to the hotel is also the largest. Saint Mary's is a great spot for an early morning or late afternoon/evening dip. The small sandy beach (and floating dock) on the East side of the lake catches the afternoon sun and is a very popular spot with islanders and visitors alike. There are other entry-points a short distance from the beach with flat rocks for sunbathing and underwater ledges to stand on for the lazy swimmer.
To get there, just follow the main road north to the 4-way stop and continue on past the Fritz movie theatre. After a few bends in the road, you will see cars stopped just by the beach on both sides of the road.
Stowel Lake
A bit further from the hotel in Salt Spring's south end, there are two small lakes. Close to Fulford Harbour on Beaver Point Road is Stowel Lake. There is a dock and floating dock offering a nice entry to the lake. This is a great spot if you want to go for a swim after checkout before catching a ferry to Victoria.
 Weston Lake
Smaller, but deep and surrounded by forest and a few cottages with docks, Weston Lake is a pristine swimming spot. There is no beach, just a trail to an entry point flanked by flowering lily pads. The newly built floating dock is a good distance into the lake, making a swim here the perfect end to a vacation in the country.
Our Reception Associates are pleased to offer guests directions, and suggestions on the best ocean beaches for swimming.