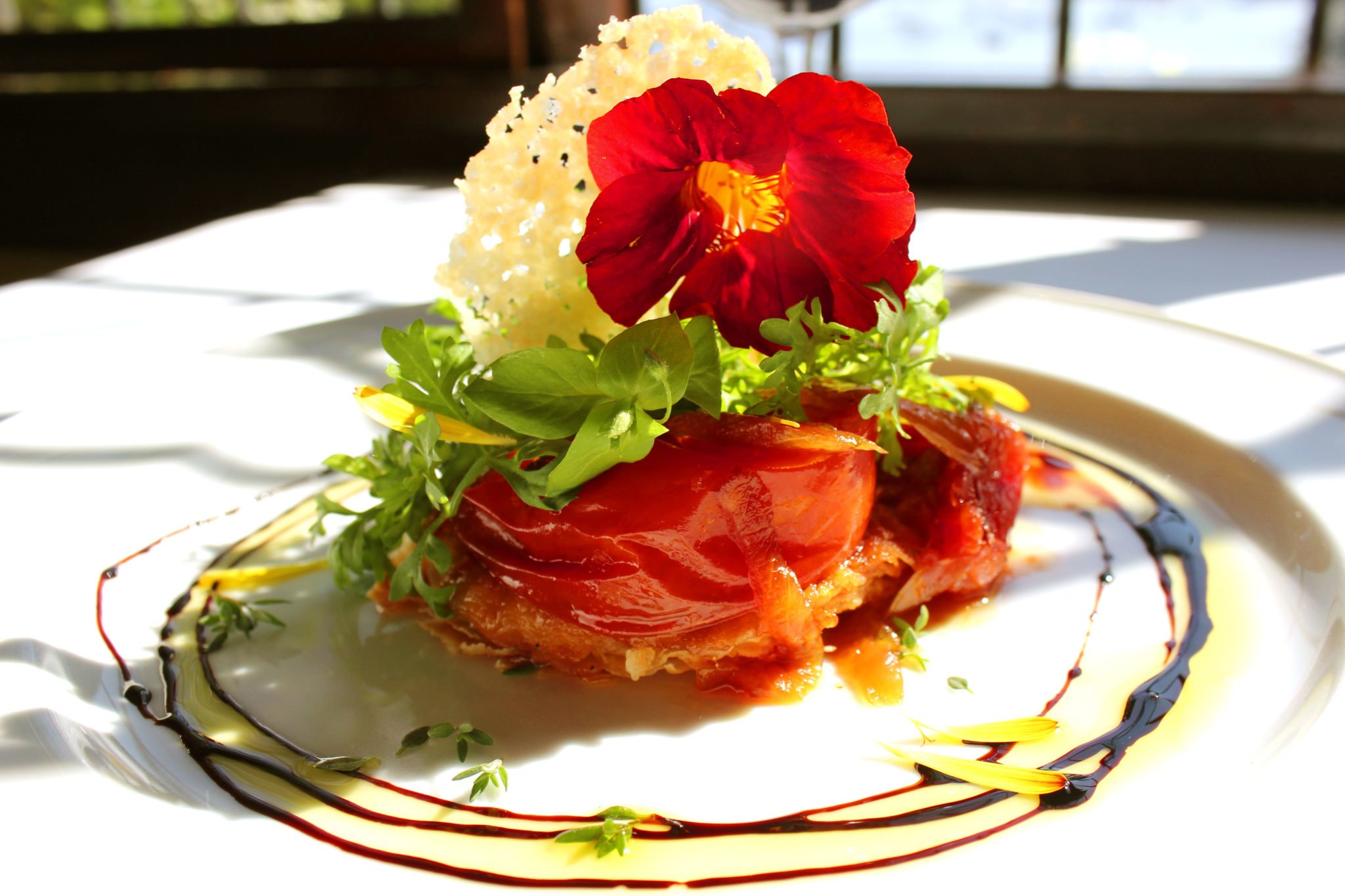 Experience a taste of local slow food in the Manor Dining where we are proud to feature local produce and vegetables, herbs and edible flowers grown in our own organic gardens. 
The Slow Food movement believes that food should be grown and bought locally, prepared with care, and consumed with appreciation. Born in Italy in 1989 as a not-for-profit, it began as a response to the rise of fast food and a world where we can eat quickly and cheaply without ever leaving our cars. Yet it quickly grew into a social and political movement around the world that encompassed so much more. Slow Food is about protecting local food as well as food cultures and traditions. It's also about protecting biodiversity for its seasonal and range of flavours. It's about furthering relationships between farmers, chefs, and buyers. And it's about making and sharing meaning in our food consumption. Overall, the movement aims to give us a reason not only to stay interested in what we eat but also where it comes from and how it's produced. 
Why Slow Food is Important
The Slow Food movement is about more than food, it's about lifestyle. As we slowly start to realize the connection between the foods we eat and the health of our environment, our communities, and ourselves, Slow Food has gained momentum. Now, with more than 850 chapters around the world and over 800,000 members, the movement offers taste education, workshops, and school collaborations to bring food producers and consumers together.
This means Slow Food helps do things like:
Form and maintain seed banks to preserve local crops and food systems

Promote small-scale food processing

Preserve family farms, organic farming, healthy agricultural policies, and consumer information

Lobby in opposition of genetic engineering and the use of pesticides

Encourage ethical buying in local marketplaces

Protect endangered food products

Defend agricultural biodiversity around the world
And so much more. 
Fortunately, at Hastings House we adhere to the principles of Slow Food by pursuing a strict policy of local-first whenever possible, so that we can make whole, flavorful foods accessible to our guests. Our Salt Spring Island lamb from Ruckle Farm is recognized for its quality while duck, chicken and quail's eggs are also produced nearby. We are proud to offer products from Salt Spring Island Cheese Company, Bullock Lake Farm, Salt Spring Island Ales, Del Vecchio Pasta Fresca, Kutatás Winery, Garry Oaks Estate Winery, and Salt Spring Wild Cider, as well as seasonal, locally-foraged blackberries and mushrooms. 
Join us any evening to experience the taste of Salt Spring Island slow food.