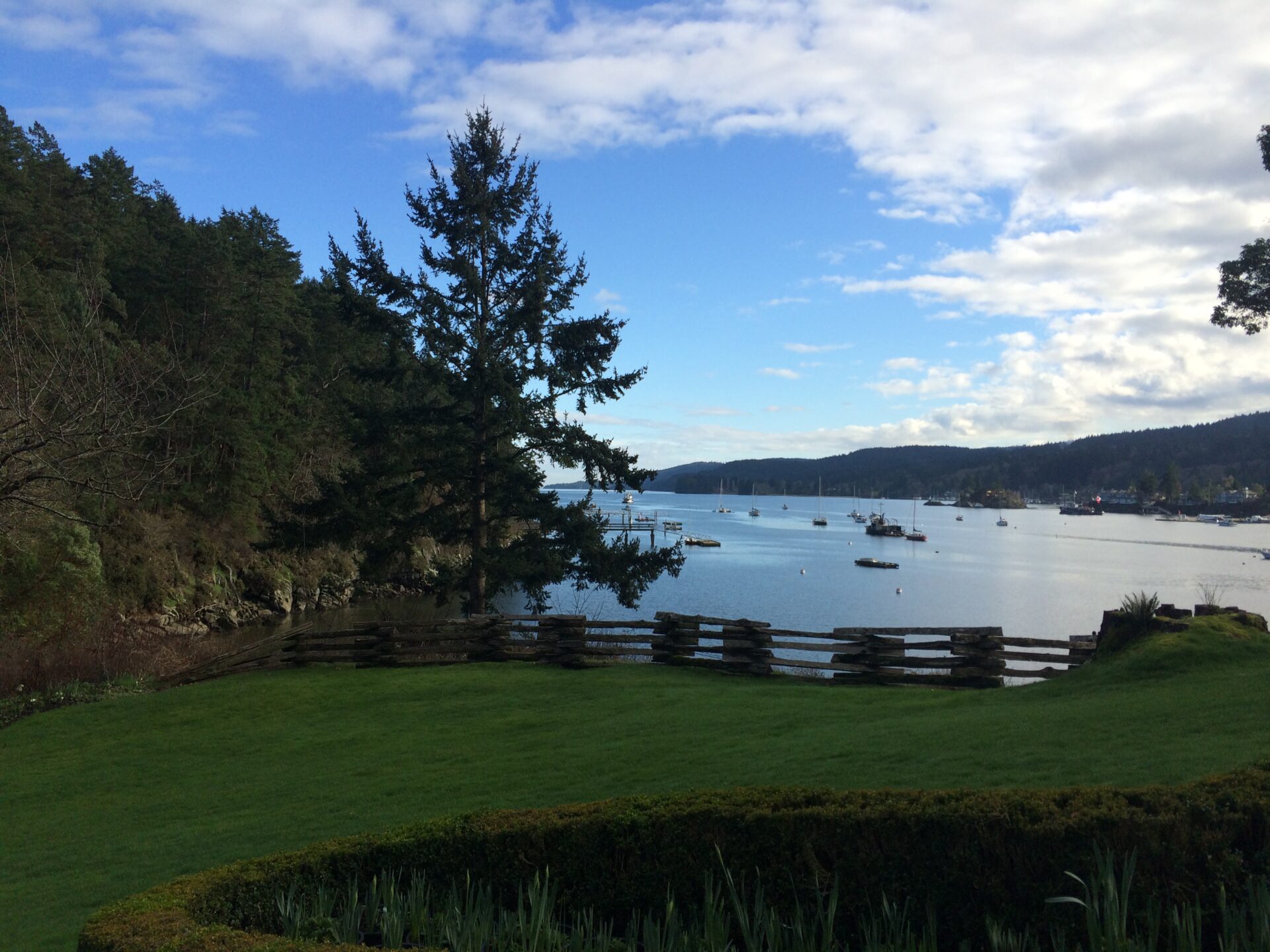 Best Picnic Spots on Salt Spring
Imagine a romantic picnic for two on the shores of the Salish Sea surrounded by West Coast forest. We think the stunning landscape and bucolic atmosphere of Salt Spring are to be savoured with the best of local culinary fare. Whether you're en route home by ferry or you're planning to spend the day relaxing on a mountain trail or at the beach, we have  the best picnic spots on Salt Spring: from practical to delightfully gourmet.
For a leisurely day, we recommend the Maxwell Picnic for two
Complete with grilled free-range chicken breast or smoked steelhead trout, creamy Dijon potato salad, garden greens, and local artisanal cheeses with West Coast crisps, this picnic satisfies the appetite and the palate. After lunch, there's still an assortment of sweets and fresh fruit! This picnic also includes two bottles of water and a half bottle of wine. ($95)
The Best Picnic Spots on Salt Spring
These are our favourite spots to enjoy our decadent gourmet picnics:
Jack Foster Beach West
One of the most remote and quiet beaches on Salt Spring is Jack Foster Beach West. It is accessible at the top of Sunset Drive. Right after turning onto Southey Point Road, there are parking spots for a number of cars. The trail is a half hour walk through dense forests that also runs past pastoral private estates. A steep flight of steps then brings you to a picture-perfect beach facing Wallace and Galiano Islands. With some sand, seashells and sandbars for walking into the ocean, this beach is the ultimate romantic destination­­ — a paradise for two.
For other special Beaches for a picnic, check out our post Sunsets by the Sea.
Welbury Bay
Just past the Long Harbour ferry terminal on the right is a short trail that leads to a bench overlooking Welbury Bay. A great spot to sit and say goodbye to the island and look for sea stars and jelly fish.
Drummond Park
The grassy lawn at Drummond Park is a great place to relax before catching a ferry in Fulford. If you're travelling with children, the ocean-side playground is a fabulous spot to stretch your legs and enjoy the sea air while the kids do their thing.
On your way home, we recommend the Erskine Picnic for two
The Erskine picnic is ideal when you want a well-rounded meal to take with you either on a mountain trail or for a quick picnic to enjoy your last moments on the island. It includes a croissant sandwich of your choice, assorted cheeses and fresh fruit with baked goods for dessert. This picnic also includes two bottles of mineral water.
If you want to take the Erskine Picnic on a mountain trail, perhaps to Mount Erskine itself, visit our post Hiking Salt Spring Island! Order a Hastings House gourmet picnic by 4:00pm the day before, and it will be ready for pick-up after you've enjoyed your made-to-order breakfast in our dining room.