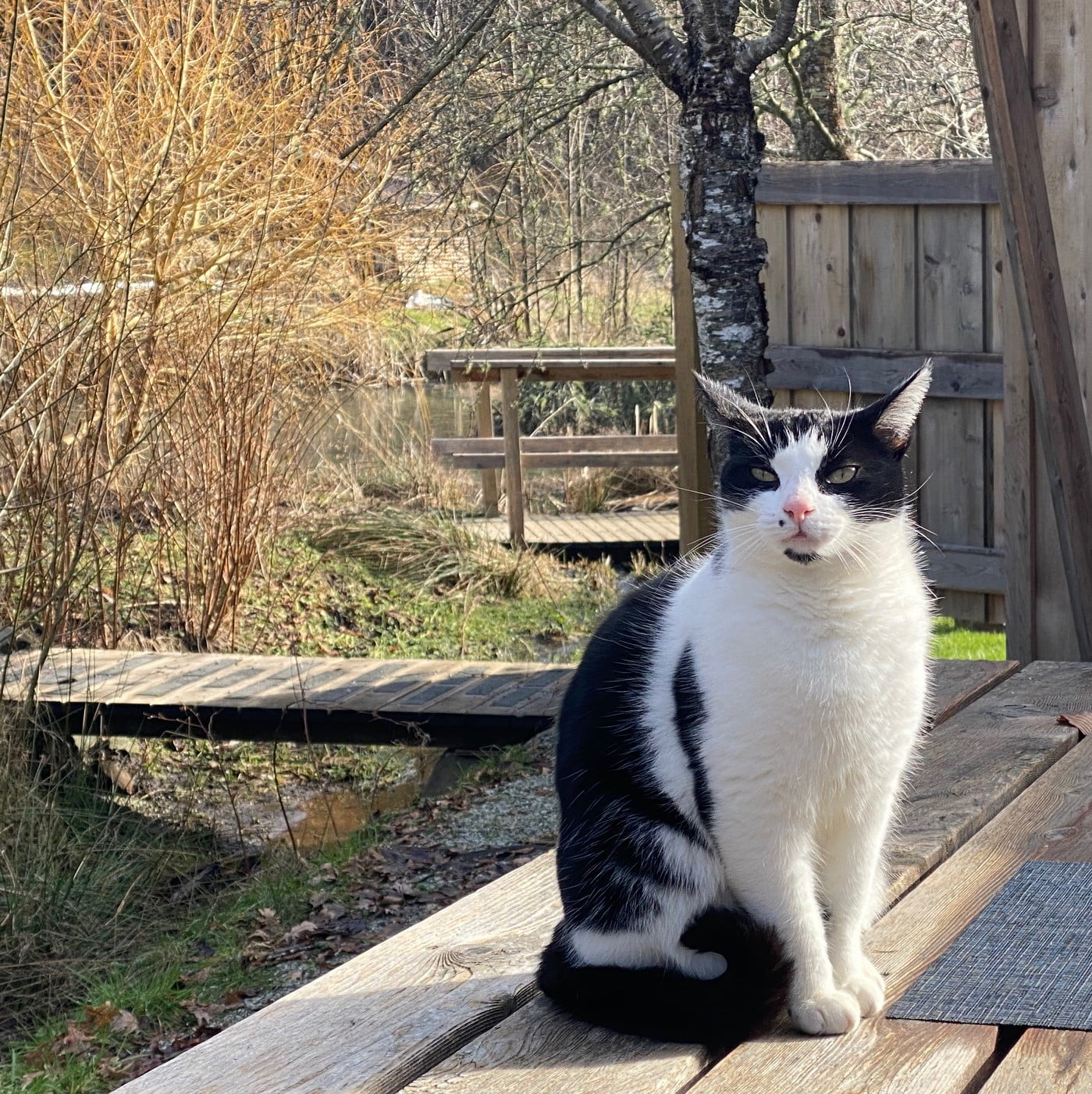 Hastings House is Pet Friendly
Have you met our two resident outdoor cats, Reo and Orca?
Reo is a proud female with an adorable freckle on her nose. You may mistake her for Orca, because they are almost identical, except Orca has fluffier cheeks. Reo may greet you in the gardens or by our Reception when you arrive – our informal welcoming committee!
Both cats enjoy sauntering around the grounds and the flower arranging area, socializing with staff and guests. They are extremely friendly, and welcome pats on the head and behind the ears. They love Temptations and will not say no to a treat!
One of our team members built a cat house by our grounds office, which is their home base.
Do you have a special pet you just can't travel without? Hastings House has three pet friendly suites:
Churchill Cottage, a 3-bedroom suite with a large private deck overlooking the gardens with a view towards out waterfront;
Meadow Suite, a 2-bedroom suite with our most accessible, level entry and a back porch overlooking a large semi-private lawn;
Woodland, a King room next to Wellspring Spa that shares a lawn with the Meadow Suite offering an ideal spot to sit in the Adirondack chairs and enjoy quality time with your pet!