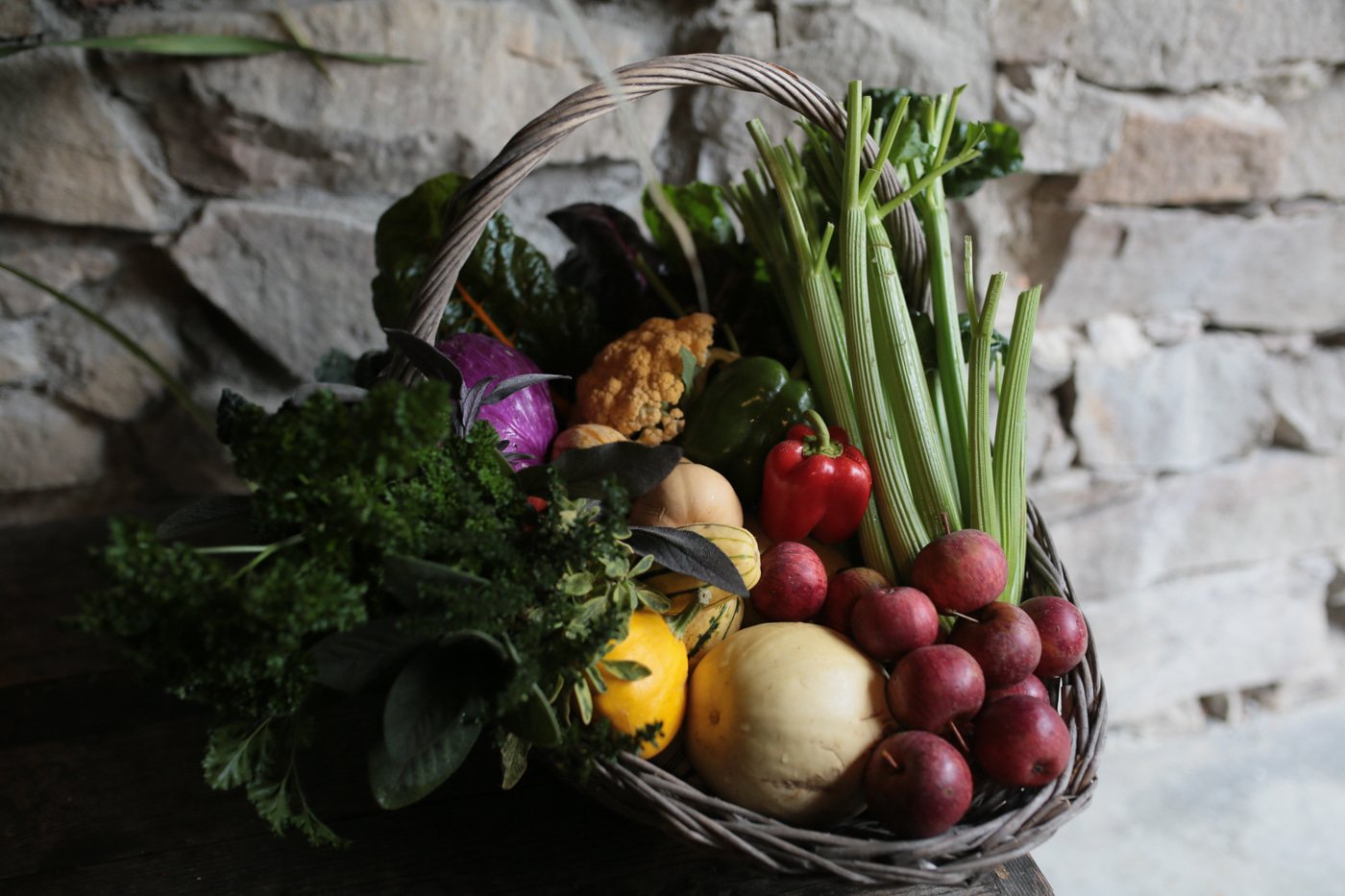 The Meaning of Farm-to-Table
More and more of us are appreciating locally-sourced food but do we know all that it means?
Farm-to-table as a concept isn't new, yet with all the recent focus on things like sourcing food locally and buying direct from a farm, it's worth remembering what it actually means. At its heart, farm-to-table means that the food on your table came directly from a farm, without going through a store or a market beforehand.
Why does this matter? 
A farm-to-table system emphasizes quality food products and it encourages both environmental and economic sustainability. Local restaurants and chefs are motivated by the quality and the freshness of the food they get from nearby farms, often delivered directly to their door within hours of being harvested, while farmers can earn more of a profit than by selling through markets and distributors. Not only does this support small business but it also creates resilient local industries while strengthening community relationships. In some cases, these relationships are so strong that farmers will grow produce by specific request or reserve entire crops for certain restaurants. Of course, when food products are sourced locally, we eliminate the environmental impact of transporting them from great distances and contribute to the health of our local ecosystems.
At its most pure, farm-to-table means the table is actually AT the farm and the chefs prepare and serve the food there as well. Beyond being a unique experience, these meals feature the most local and seasonal food available and that freshness contributes to how good they taste.
Farm-to-Table at Hastings House
Here at Hastings House, a part of our 22 acres has been devoted to growing organic, non-GMO fruit, herbs, edible flowers, and vegetables. In Manor Dining, many products that cannot be home-grown are sourced from the incredible wealth of local organic farmers and food producers here on the island. Our meat comes mostly from the island itself; Salt Spring Island lamb from Ruckle Farm is recognized for its quality while duck, chicken and quail's eggs are also produced nearby. We are proud to offer products from Salt Spring Island Cheese Company, Bullock Lake Farm, Salt Spring Island Ales, Del Vecchio Pasta Fresca, Garry Oaks Estate Winery, Kutatas Winery, and Salt Spring Wild Cider, as well as independently, locally-foraged blackberries and mushrooms.