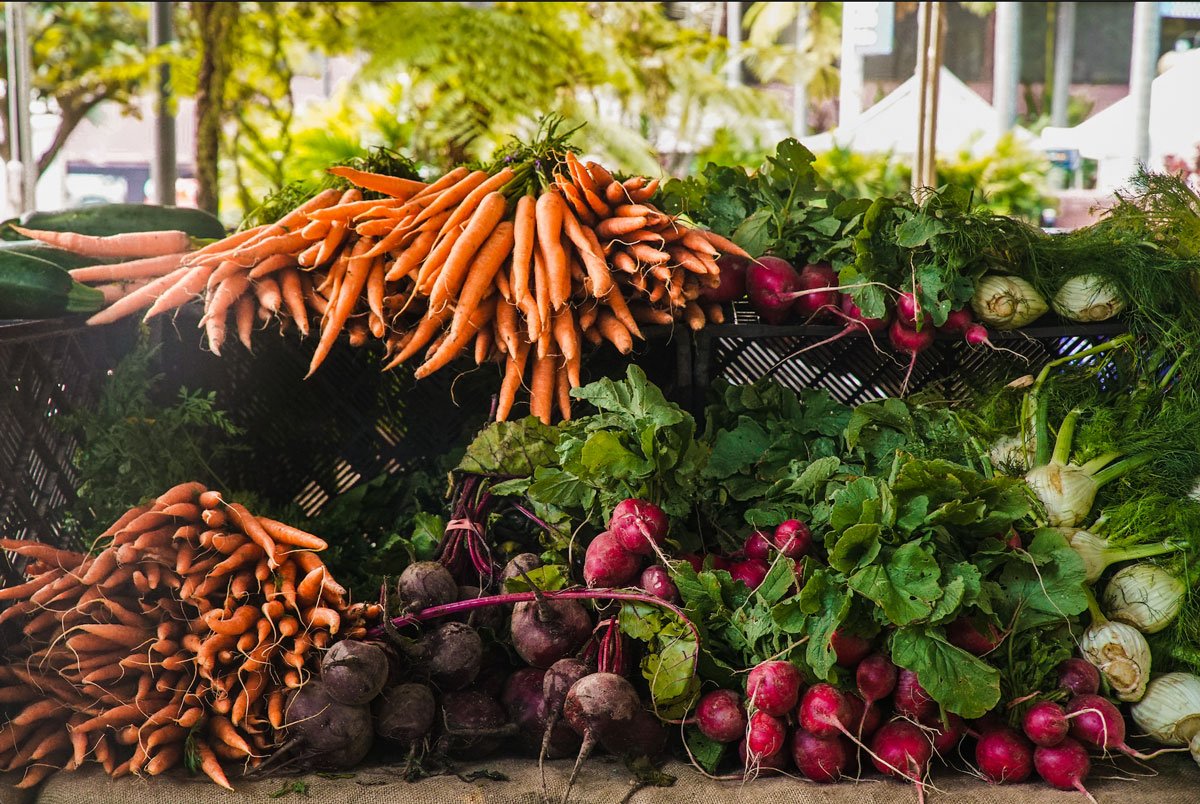 Freshly picked fruits and vegetables make this the most exciting (and delicious) time of year on the island. 
With the abundance of organic farmers as well as artisan food and beverage producers here on Salt Spring Island, harvest season makes every day feel like Christmas morning. Not only do the colours change and the days cool down but also the vineyards, fields, and the spirit of the community itself comes alive. And of course, as farm stands are fully stocked and restaurants offer seasonal specials, it begs the constant question, 'what treats will we find today?'
In our own organic gardens, fall sees us harvesting heaps of tomatoes, bunches of basil, loads of potatoes as well as squashes, turnips, zucchini, chard, celeriac, and peppers. Likewise, our heritage orchard is producing apples, pears, and quinces. The season also means the garlic that we harvested earlier this summer is finished curing and ready to wow your taste buds in our dining rooms. Around the rest of the island, you can find eggplant, beets, corn, onions, green beans, and so much more! Perhaps most fun of all, you can harvest the blackberries that grow wildly all across the island or scour the trails for the prized chanterelle mushrooms.
Why buy fresh?
Eating locally and in season is incredibly beneficial! Studies have shown that freshly picked, local produce contains more vitamins and minerals than food that has been shipped long distances. It's also more flavourful since it's been harvested at its peak, cheaper because it's in season, and supports the farmers right here in our community. That translates to healthier body, mind, and planet!
A Harvest Holiday
If fresh, organic food wasn't enough, harvest season is unlike any other season on Salt Spring Island which makes it the perfect time to plan a unique getaway. The mild weather and smaller crowds mean more space and time to get off the beaten path and find something new, or indulge in something you already know and love. Not only that, Manor Dining here at Hastings House is offering a three-course set menu for Thanksgiving dinner with slow-roasted, free-range turkey and creatively prepared local, autumn sides that are sure to leave you convinced that fall is the best of all.