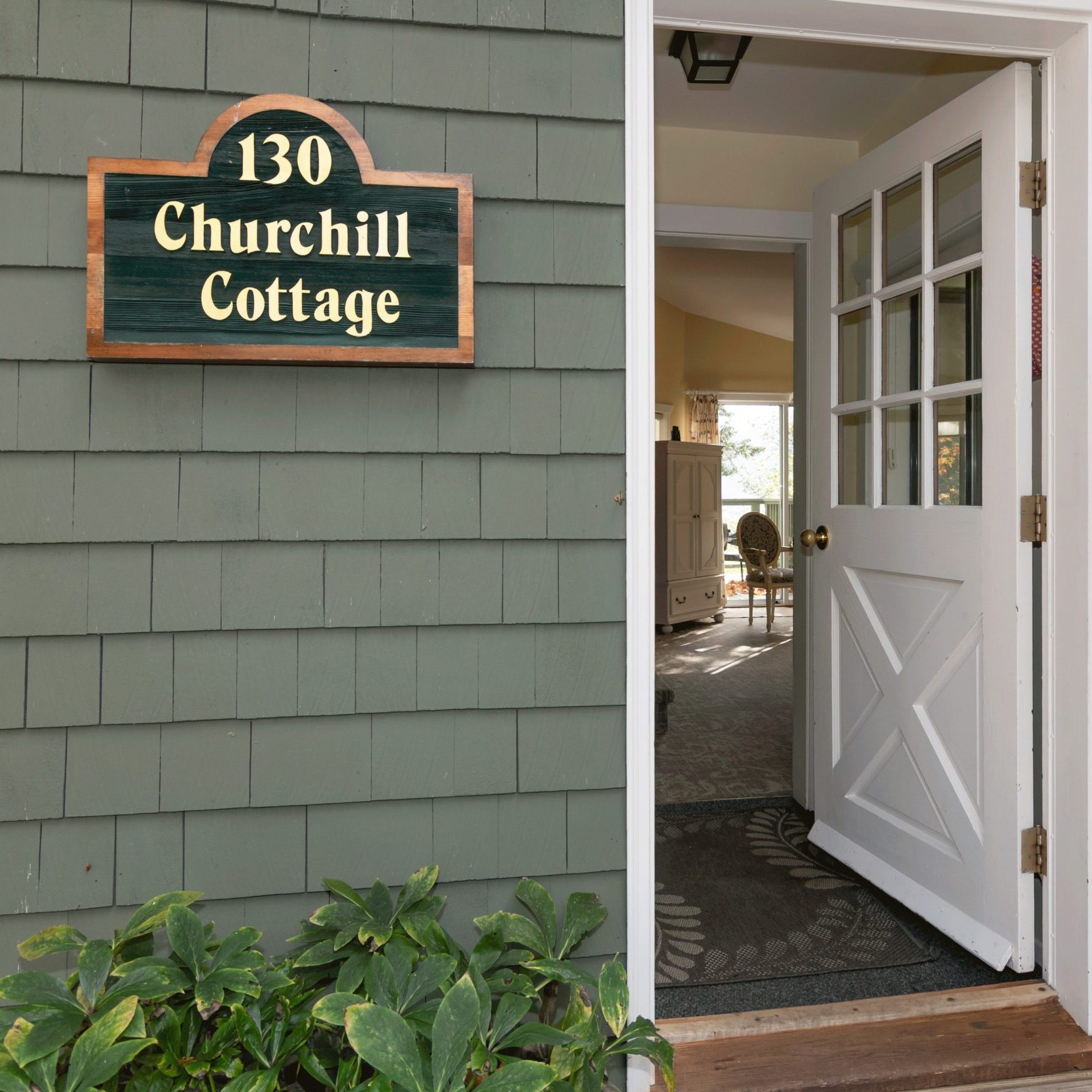 Days of Old: Y2K Renovations
As we celebrate the upcoming 41st spring opening of the hotel, we look back on Hastings House Hotel's largest renovation. In 1999 and 2000 respectively, the seven Hillside Suites were built and the Churchill Cottage was renovated taking the property from 10 to 18 luxury guest rooms and suites. The stunning Verandah dining room was also built in the year 2000.
The Hillside Suites were specifically designed to be more modern in style, but to blend in with the historic buildings and natural surroundings. Each boasts a private balcony with a bistro set and a treed view through the firs of Ganges harbour. These suites also have King beds, deep soaker tubs and living rooms with a full sofa and gas fireplace. Their two-pavilion style that graduates up the hillside afford guests with a sense of privacy in nature.
Churchill Cottage is our largest and most family-friendly guest accommodation, including a fully equipped kitchen, dining room, and laundry facilities. This three-bedroom cottage also boasts a walk-in closet in the King bedroom, two full bathrooms, and a large furnished porch with a view from its rise over the whole property and a glimpse of the ocean in the distance. It is also one of our three pet-friendly suites.
Prior to the construction of the Verandah, Hastings House offered dining only to overnight guests. The Manor House heritage dining rooms and lounge gave guests the opportunity to socialize and then sit down to dinner all together at 7:00 pm. While retaining the charm of a country house hotel, the expansion allowed for the 4:00 pm seaside/fireside social and dinner seatings from 5:30 – 8:00 pm to be extended to both guests and other diners.
With windows and French doors on three sides, and with its vaulted fir-beam ceiling, the Verandah pairs a light-filled seaside ambiance with an almost 180-degree view of the harbour. The Verandah accommodates 40, and so has also become a sought-after venue for both corporate retreats and wedding receptions. It is equally popular with A la Carte dinner guests, meaning small private groups are able to book cozy private dining experiences in the heritage dining rooms.
Here's to 40 wonderful years!