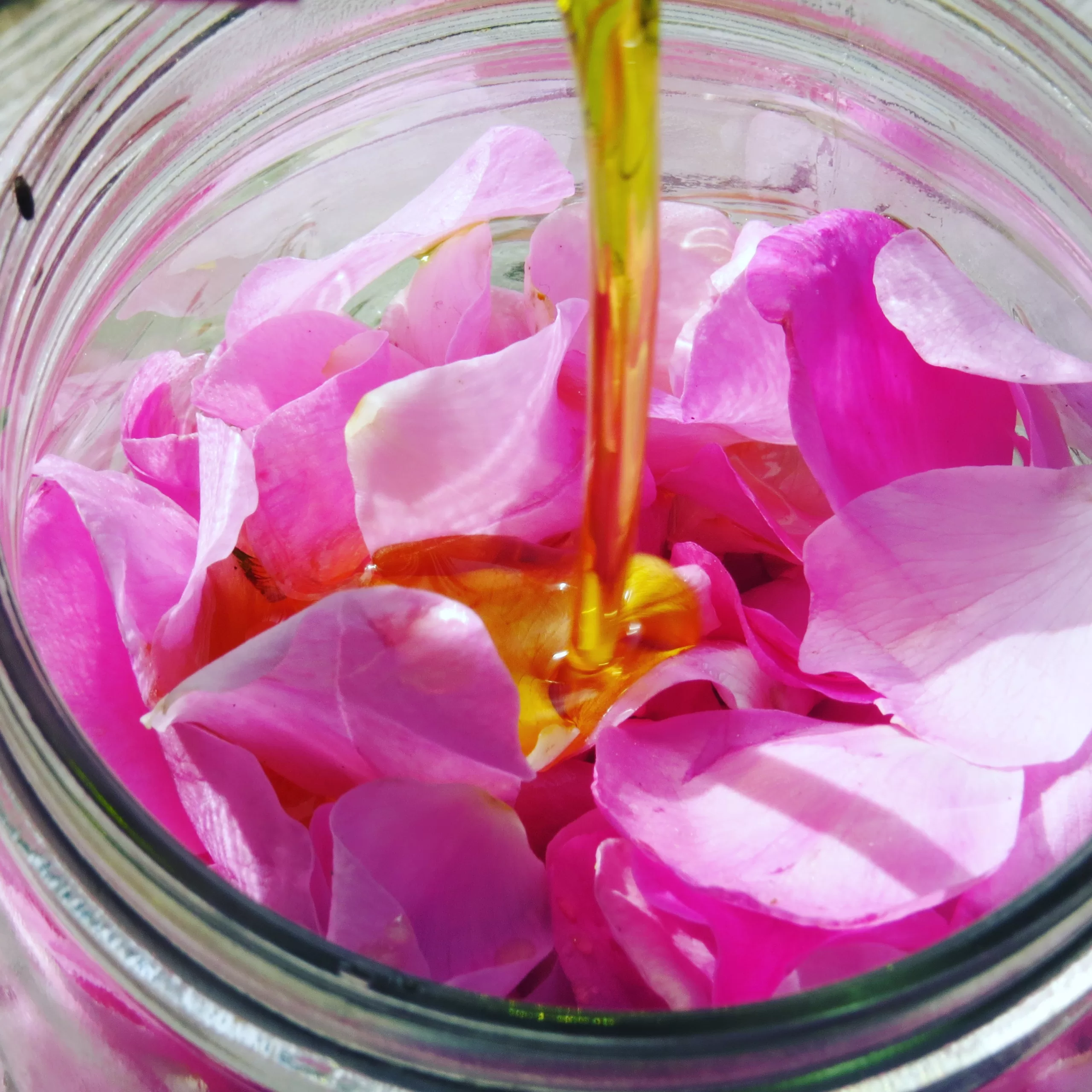 Wildcrafted Rose Massage Oil
Receiving a massage is such a restorative experience. Herbal aromas add so much to the whole treatment. Double the nurturance with our in-house wildcrafted massage oil.
Jennifer, one of our exceptional spa practitioners, in her love of wild plants has blended a unique massage oil infused with rose petals, dandelion flowers, cedar, hawthorn berries, and the pure essential oils of lavender and rose.
Rose is cooling and nurturing, while dandelion helps release stored emotions and stress. Cedar helps reduce inflammation, and hawthorn berries are high in vitamin C and nourish the skin. Both rose and hawthorn are linked with love and connection.
Why not boost the self-care benefits of massage with this lightly scented, luscious wildcrafted rose oil as a $15 supplement on any-length of treatment.