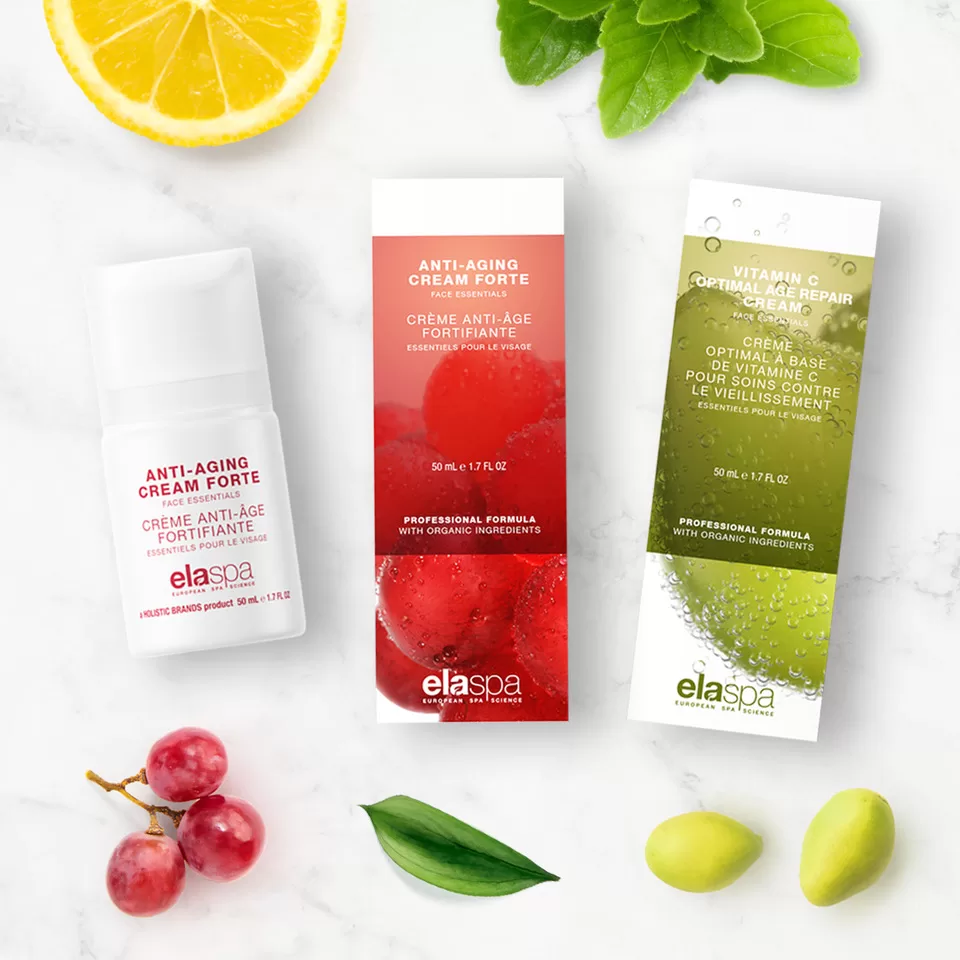 Certified Organic Facial Products by Elaspa
Have you ever wondered what is being put on your skin when you receive a facial? At Wellspring Spa, we use only certified organic facial products by Elaspa. Manufactured in the European Union, Elaspa products have the highest level of organic purity, are vegan, and packaged in airless biodegradable packaging. The airless tubes mean that the products do not contain any harmful preservatives.
When you get a 60-minute Signature Facial at Wellspring Spa, the treatment starts with the Elaspa cleanser and ever popular Gentle Bamboo Exfoliator followed by a mask, such as the Rejuvenative Stem Cell Mask or the Aloe Vera Algae Mask. With each facial, you can customize your Elaspa applications to select Oil Control Cream, Anti-Aging Cream, or Anti-Redness Cream.
Our Favourites
Our therapists at Wellspring Spa truly love the Elaspa certified organic facial products, and each has a favourite!
Jennifer loves the Anti-Redness Serum and the Anti-Redness Cream and uses them at home as well as at the spa! The Anti-Redness Cream includes witch hazel to strengthen and contract blood vessels, arnica to reduce swelling, and St. John's Wort to reduce inflammation, firm and regenerate the skin. The Anti-Redness Serum uses rosemary and lavender to contract the small blood vessels that can exacerbate redness in the face.
Tess reports that her clients really value the Brightening Skin Cream. With vitamin C esters, this cream reduces age spots, improves skin's texture and evens skin tone.
Johane loves the Anti-Aging Serum and cream. The serum in particular is infused with hyaluronic acid to plump skin and deeply hydrate ageing skin leaving you looking radiant.
You can also purchase organic Elaspa products at Wellspring Spa!
To make bookings or for spa gift cards, please contact our Reception team at 250-537-2362.