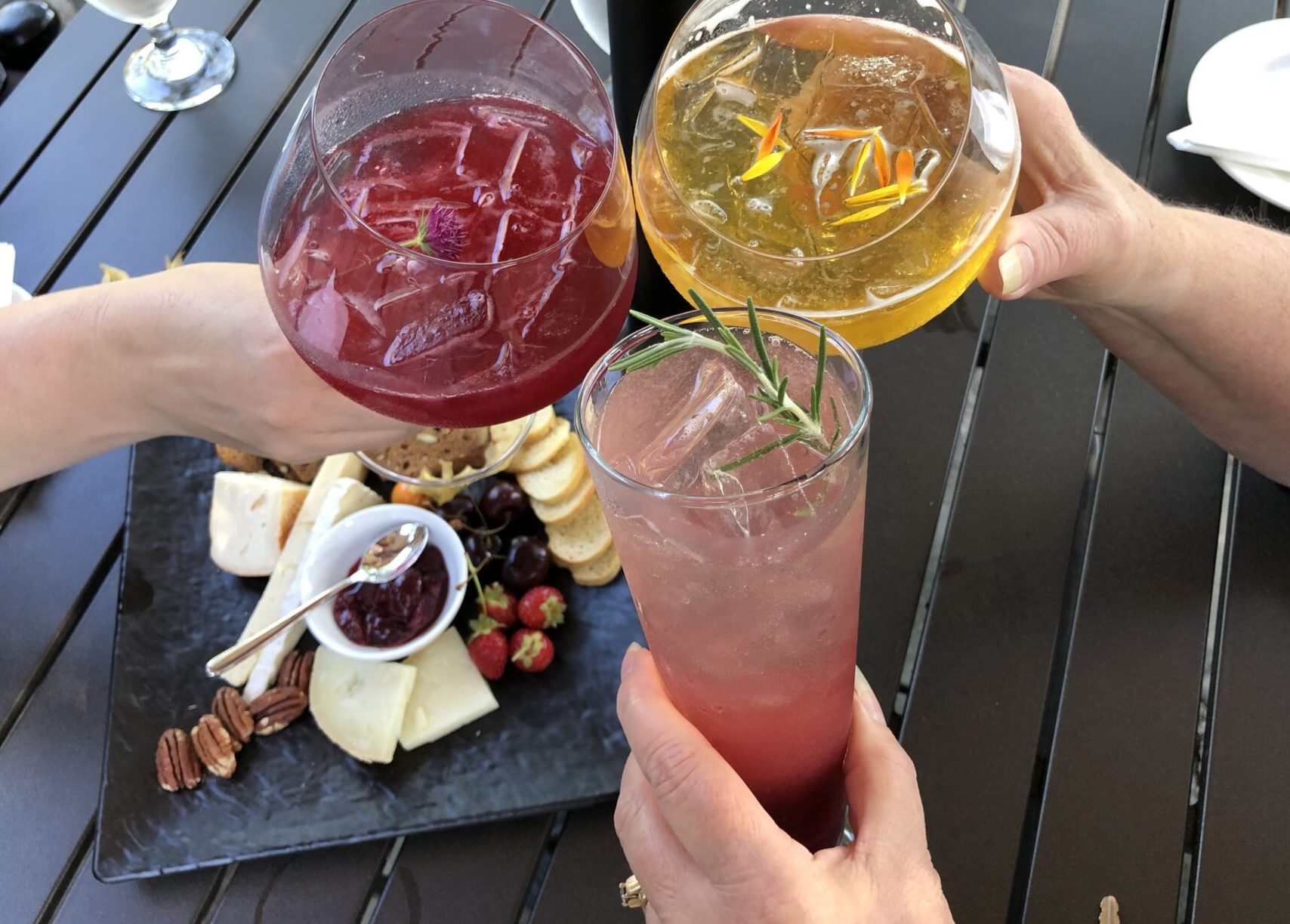 The Art of the Craft Cocktail
Join us for our Seaside/Fireside Social Hour and indulge your senses in the fine yet simple pleasure of the modern craft cocktail. 
Traditionally, the cocktail was defined as "a stimulating liquor, composed of spirits of any kind, sugar, water, and bitters." Indeed, people have been mixing cocktails for centuries with the aim of making something taste better or to improve its medicinal qualities. Yet, it wasn't until the 17th and 18th centuries that simple drink mixes such as; slings, fizzes, toddies, and juleps, were popular enough to be recorded. Primarily thought of as an American invention, early cocktails also took inspiration from British punches – bowls of spirits mixed with fruit juice, spices, and other flavours.
No matter where or how it originated, the cocktail has always had one basic goal – to stimulate. As cocktail culture proliferated throughout the 1900s, so too did the creativity and the art of mixology. In fact, many of the most well-known cocktails were borne out of the time between the 1860s and Prohibition (think: Martinis, Daiquiris, and Manhattans) which has come to be seen as a golden age for the mixed libations. As innovation grew, so too did our taste for these delicious and exciting mixes.
Though today, "cocktail" tends to be used to describe any mixed alcoholic drink on a menu, the true art of the cocktail harkens back to its traditional ingredients. Even still, we choose to favour a simple approach – good quality drinks with great spirits and fresh ingredients. That's why, here at Hastings House, we focus on seasonal and local blends to delight the taste buds and invigorate the senses. One of our current favourite craft cocktails is our original Spring Lullaby, a gin and tonic cocktail that uses floral and aromatic elements of lavender and hibiscus to envelop you in the essence of a summer garden.
At the Seaside or Fireside Social between 4:00 and 5:00pm, we serve exclusive and inspired cocktails in either our cozy, fireside living room or on our tree-lined terrace with oceanside views over Ganges Harbour. A special menu is also be available, featuring succulent charcuterie arrangements and mouth-watering appetizers.
Photo credit: Jade Mutter @ Jade's Photography