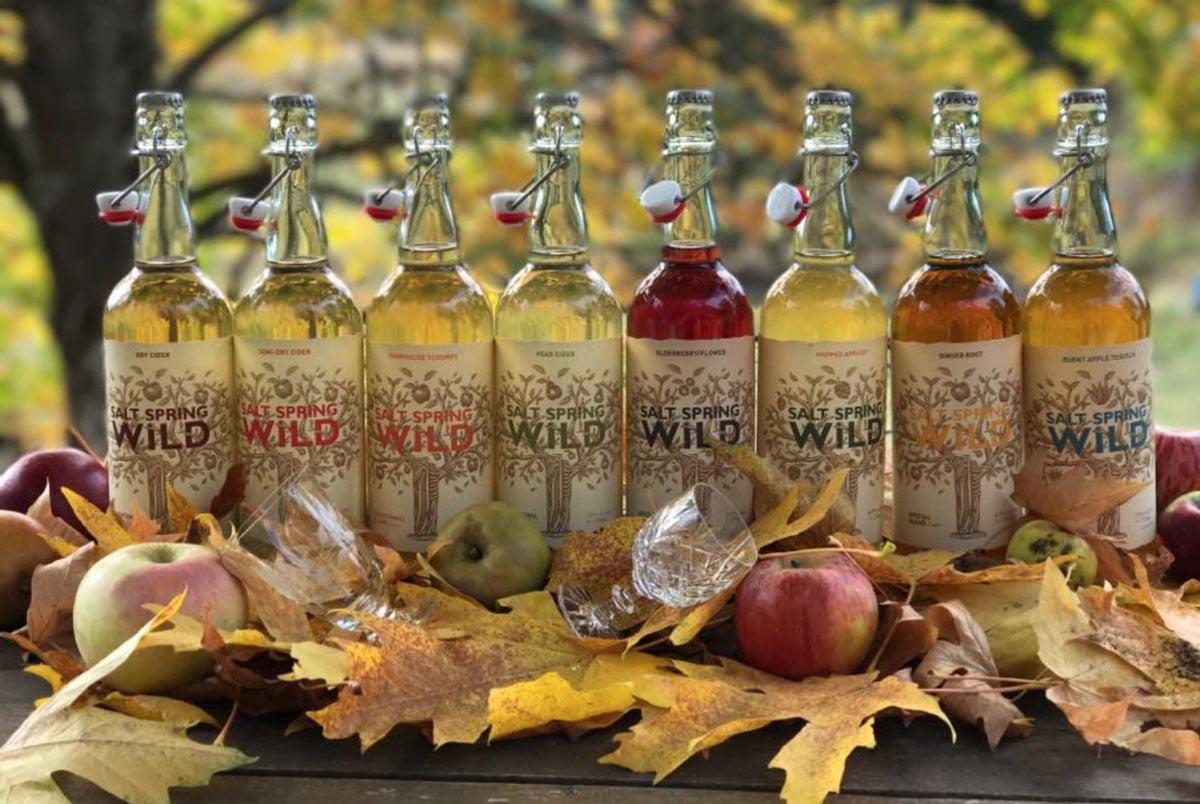 Island Life: Salt Spring Wild Cider
Using the wild apples and pears that grow here on the island, Salt Spring Wild Cider blends fully natural craft ciders into delicate flavours that make locals and visitors want to come back for more, again and again. Part of their unique taste comes from the huge variety of heritage cider apples that grow here on Salt Spring Island. In fact, our humble little island was among the first regions to supply Vancouver and the Lower Mainland with apples, dating all the way back to the 1860s. Now, over 500 varieties are grown here, organically! This makes Salt Spring Wild Cider an exceptional way of 'supporting local,' from farmer to producer, and from past to present. We're thrilled to finally carry a few of their flavours in our own dining rooms. 
The brainchild of a local philosopher and a stone sculptor, Salt Spring Wild developed out of a passion to create quality cider from the apples that grow here wildly. Some of the apples that are used in their blends are from 100-year-old heritage trees, while others are from organic orchards, or from wild apple trees dotting pastoral fields and roadsides. No matter the origin, they use a slow-fermenting process for single varieties that allows each to mature until it has fully developed. Afterwards, they are carefully blended for complexity and depth of flavour. Most important of all, they never add water. Their commitment to being fully natural while staying close to traditional English ciders means the blends tend to be quite dry, yet they're always delicious. 
Open year-round, the Cider House offers beautiful sample flights, individual tastings, incredible tapas, as well as bottles for purchase. Only a short distance from town, you can expect to find inspired menu items and a wall full of creative flavours to choose from. Best of all, the tasting room overlooks five acres of a lush, new south-facing orchard with over 20 varietals of apples and pears. And the spacious, inviting picnic area is a perfect place to spend a sunny afternoon. Adorning both the garden and the lightly wooded area beyond, be sure to peruse the stone sculptures while you're there. We recommend (at least) a bottle of Scrumpy and a couple of sharing plates. 
Photo credit: Salt Spring Wild Cider