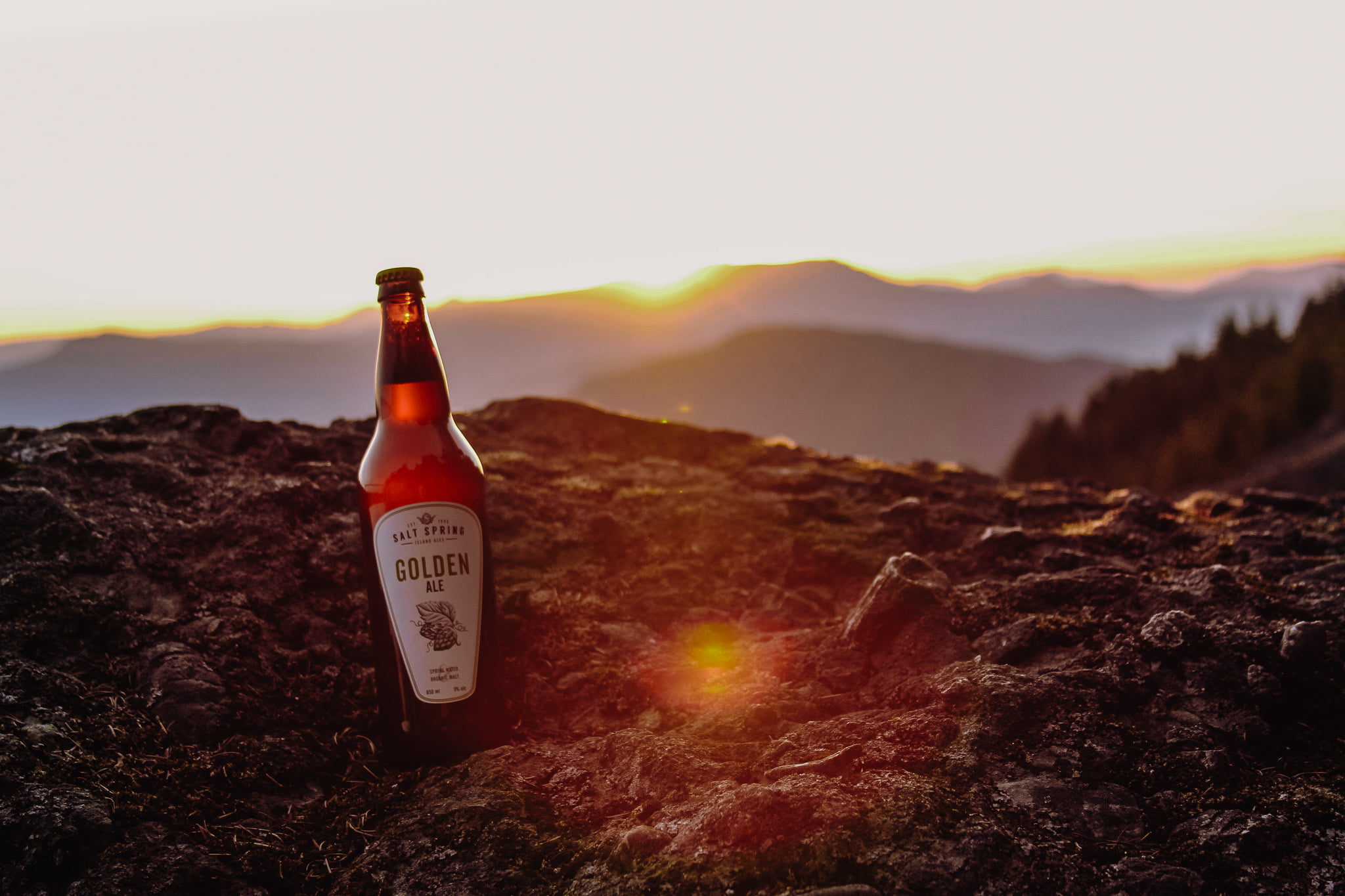 Island Life: Salt Spring Island Ales
Using mountain spring water piped directly into the brewhouse, Salt Spring Island Ales harnesses this freshness and combines it with organic malt and natural ingredients to create their unique array of island ales. Part of their local authenticity comes from the fact that they source ingredients, including; hops, heather, herbs, roots, and honey, from Salt Spring whenever possible, not to mention the flavours are built to pair with classic island foods. A long-time award winner, Salt Spring Island Ales has once again received acclaim this year by the Canadian Brewing Awards – just one reason we're thrilled to offer their ales in our dining rooms!
A true 'cottage brewery' experience, Salt Spring Island Ales is housed in a tiny wooden cabin near the middle of the island and offers a 'tasting loft' and beer store above the brewery. The cozy setting exudes their catchphrase, Drink Beer with Nature, and arguably, helps you appreciate the flavours even more. Not that it's necessary, though since the flavours pack a punch all on their own. Consider these creative blends to make your mouth water; Heather Ale, Earl Grey India Pale Ale, Apple Belgian, Crème Brûlée Vanilla Stout, and Nettle Ale just to name a few. Best of all, the ales change with the seasons so you'll always find something that suits the mood.
More inspiring still, Salt Spring Island Ales is regenerative! In 2009 they developed a collaborative farming project with three local farms to grow their hops right here in the Fulford Valley. They are committed to 'closing the loop' by donating their spent grain to neighbouring farms as animal feed. These farms then offer non-gmo, organic meat at their farm stands on Furness Road. Other brewery waste is also given to farmers as compost or natural fertilizer. Similarly, Salt Spring Island Ales supports the local economy by collaborating with local artisans to develop even more unique, beer-inspired products, like Dry Porter Beer Jelly, a lineup of beer soaps as well as malt vinegar (all available for purchase in the Tasting Room!).
With 100 percent of their production occurring right here on the island and using 100 percent natural spring water, they could not be a more quintessentially Salt Spring experience. Open year-round, seven-days a week, we recommend stopping in for a tasting flight, staying for a bottle, and taking a growler to go.