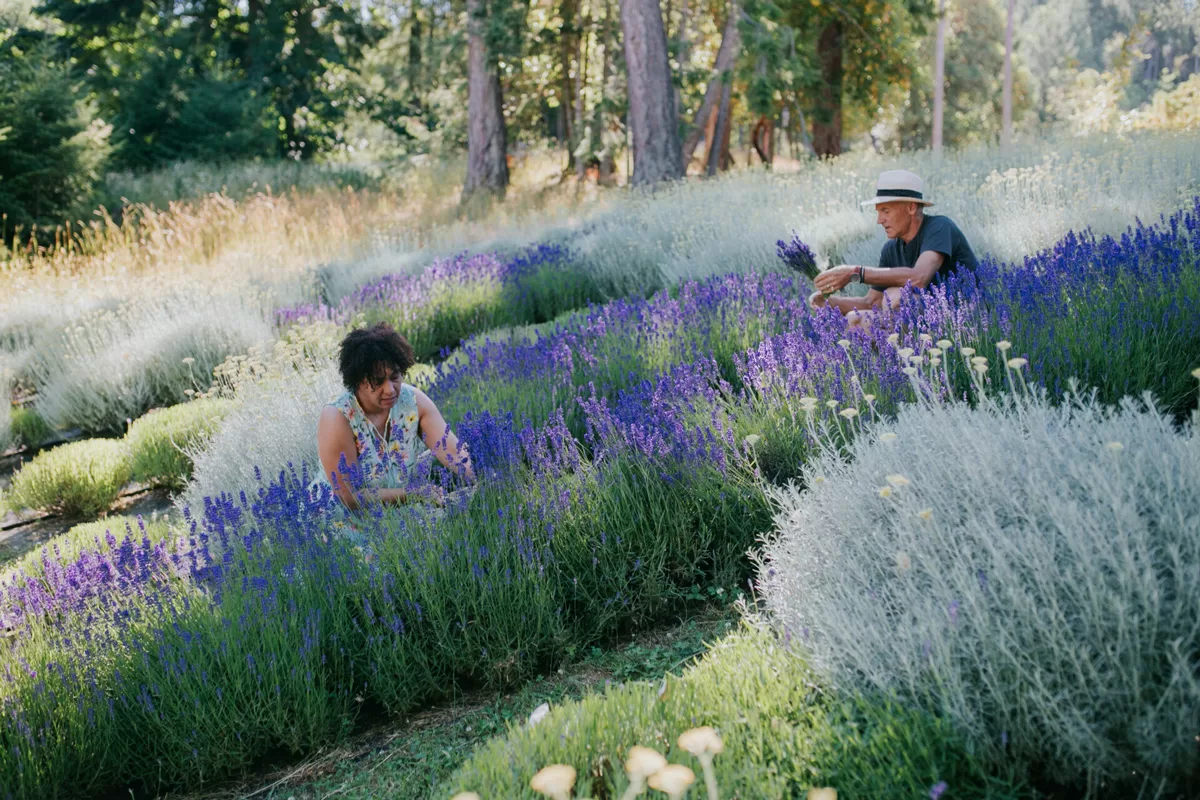 Lavender Farms on Salt Spring
Summer is such a wonderful time to visit flower and herb farms. Salt Spring's Mediterranean micro-climate provides an ideal environment for lavender, and there are two lavender farms on the island that are an easy drive from Hastings House. Both have beautiful vistas and diverse varieties of lavender that make for a lovely aromatic stroll.
Lavender and Black
Lavender and Black is a gorgeous organic farm tucked at the end of Pringle Farm Road off Sunset Drive in Salt Spring's north end. The sloping terrain of the farm and abundant lavender and helichrysum planted with the contour of the land create a picturesque spot for a visit. Helichrysum, also called immortelle, was used in ancient Greece to heal wounds rapidly. It has a very unique aroma and is used in Lavender and Black's face and eye serum. The farm's owners distill their own lavender and helichrysum oil and create a number of botanical fragrances, home and skin care products. The copper distillery is a sight in and of itself. During the summer, the farm is open for visits Wednesday to Monday 11:00 – 4:00; during the fall season, Friday to Monday 12:00 – 3:00 or by appointment.  [Photography Credit: Lavender and Black]
Sacred Mountain Lavender
Sacred Mountain Lavender is a boutique lavender farm that has been an institution on Salt Spring since 2001. It is located on a lovely ridge on Musgrave Road closer to Fulford harbour. There is a still on site that produces lavender essential oil, linen spray and body spritz, shampoo, and body cream. The gift shop also carries sachets, and eye and neck pillows as well as consumable gift items, such as lavender chocolate, honey, and lavender tea. In July and August, the farm and shop are open seven days a week 10:00am – 5:00pm.