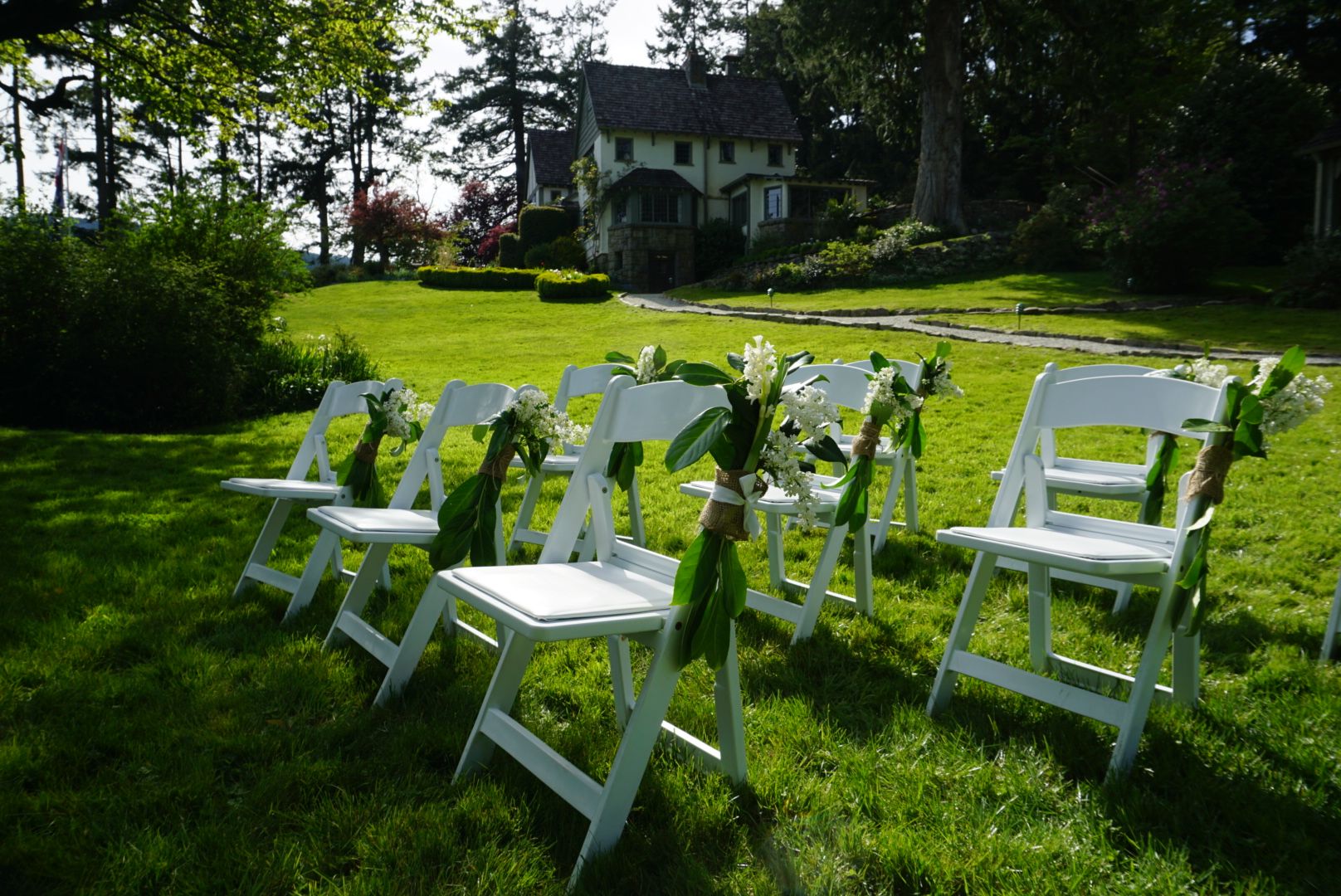 Renewing Your Vows at Hastings House
What could be more romantic than renewing your vows? Increasingly, we are hosting vow renewals for couples who want to mark a milestone anniversary with a special ceremony.
Renewing your vows can be a very intimate experience with just you and your family or your favourite friends as a couple. That said, it can also be an opportunity for a grand occasion if your wedding was an elopement or more intimate gathering. There are many ways to commit to each other again.
Imagine a destination ritual surrounded the people you cherish most. Setting off on a seaplane or ferry to the Gulf Islands is the beginning of a journey to a more pastoral setting, a place where you can settle into celebrating 'you.' There is time and space on our 22-acre property to remember all of the wonderful moments you've experienced as a couple, as well as the challenges you've overcome.
If you're en couple, you may be snuggling up by the Inglenook fireplace for our cocktail hour or enjoying an after dinner digestif after a sumptuous dinner for two. With family and friends, you may be enjoying an elegant three-course dinner with wine pairings in our historic heritage dining room or in the vaulted West Coast style Verandah.
Whether you imagine walking up the aisle again, complete with flowers and a cake cutting, or whether you envision time together capped with a meaningful private renewal, our Events Coordinator is ready to assist you with all the arrangements.