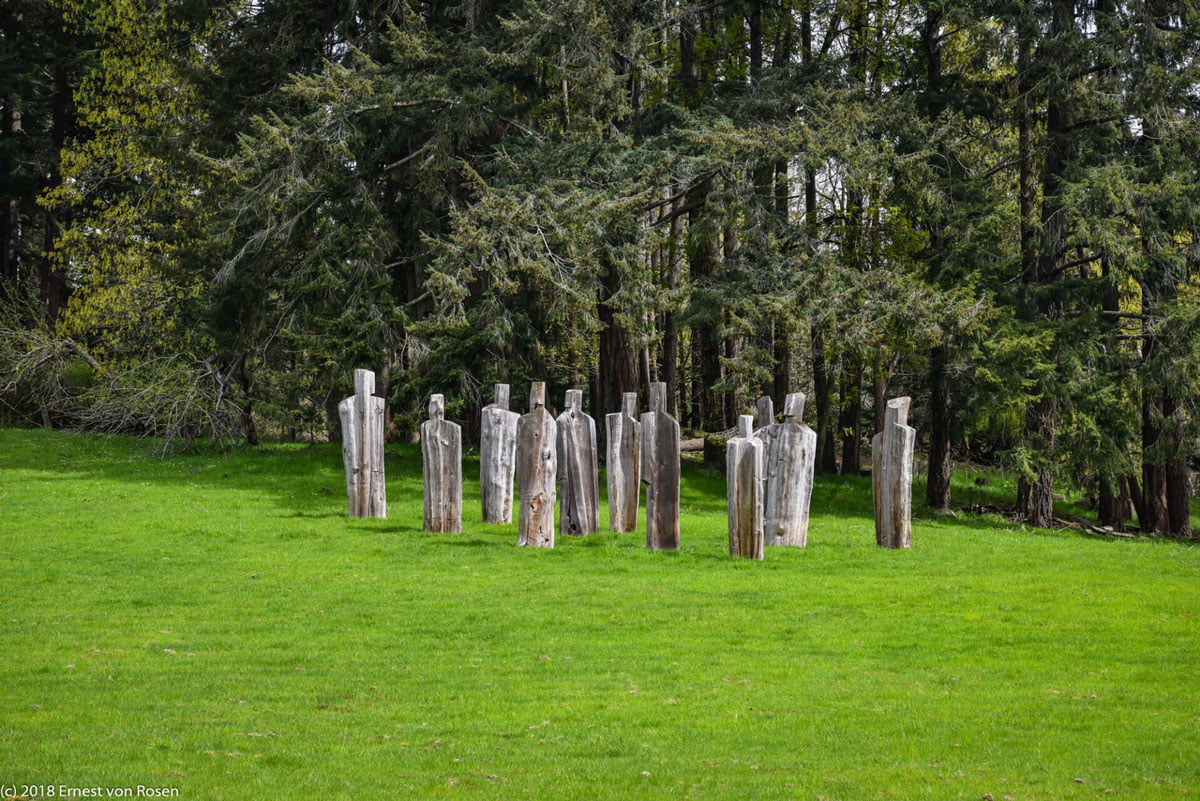 Outdoor Art Installations at Hastings House
Art abounds at Hastings House! The property is a veritable art gallery honouring local artists.
When you drive past the meadow on Upper Ganges Road, just beyond the rough-hewn fence, amid grazing sheep, you will see the Council of Elders. The twelve figures, hand carved from cedar, each stand 12 feet tall, and offer an inviting welcome to the property. This art installation was loaned to Hastings House by our neighbours on the corner of Churchill Road, Duthie Gallery. Creator Michael Dennis, a former neurophysiologist, lives on Denman Island. Other carved figure installations by Dennis can be found in such prestigious locations as Simon Frasor University and the University of British Columbia.
Just past the reception, you will find an intricate mechanical bird called The Dive, created by Carl Sean McMahon. A lifelong Salt Spring resident, McMahon perfected his metal sculpture techniques at the University of Victoria. His sculptures appear in prominent locations on Salt Spring and around Vancouver Island. His home studio and gallery CSM Gallery is just a short walk from Hastings House down Churchill Road on Madrona.
On the Post Cottage lawn, there is an abstract metal snail by Morley Myers. A Salt Spring resident, Myers' impressive sculptures and castings are featured at a number of galleries in downtown Ganges, such as Gallery 8 and the Pegasus Gallery.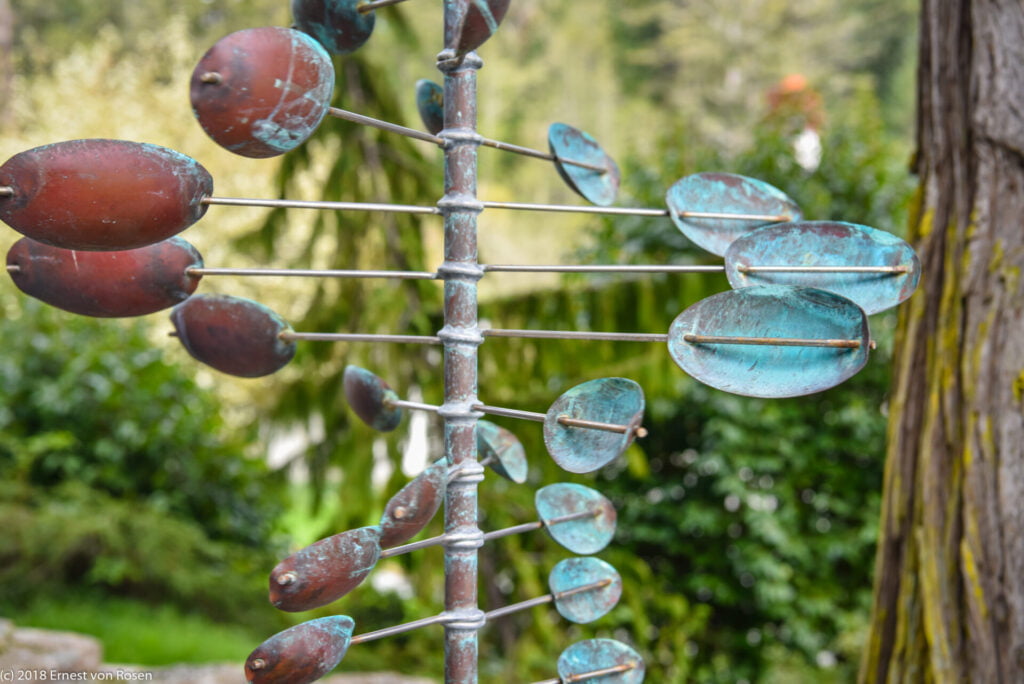 Near the Terrace and in locations throughout our gardens, you will be delighted by the elegant and captivating wind sculptures of Lyman Whitaker, loaned to us by Steffich Fine Art Gallery in Ganges. Whitaker is a master craftsman and has been designing and creating wind sculptures inspired by natural themes for 40 years. These ornamental pieces add to the magic of a wander through our lush gardens.