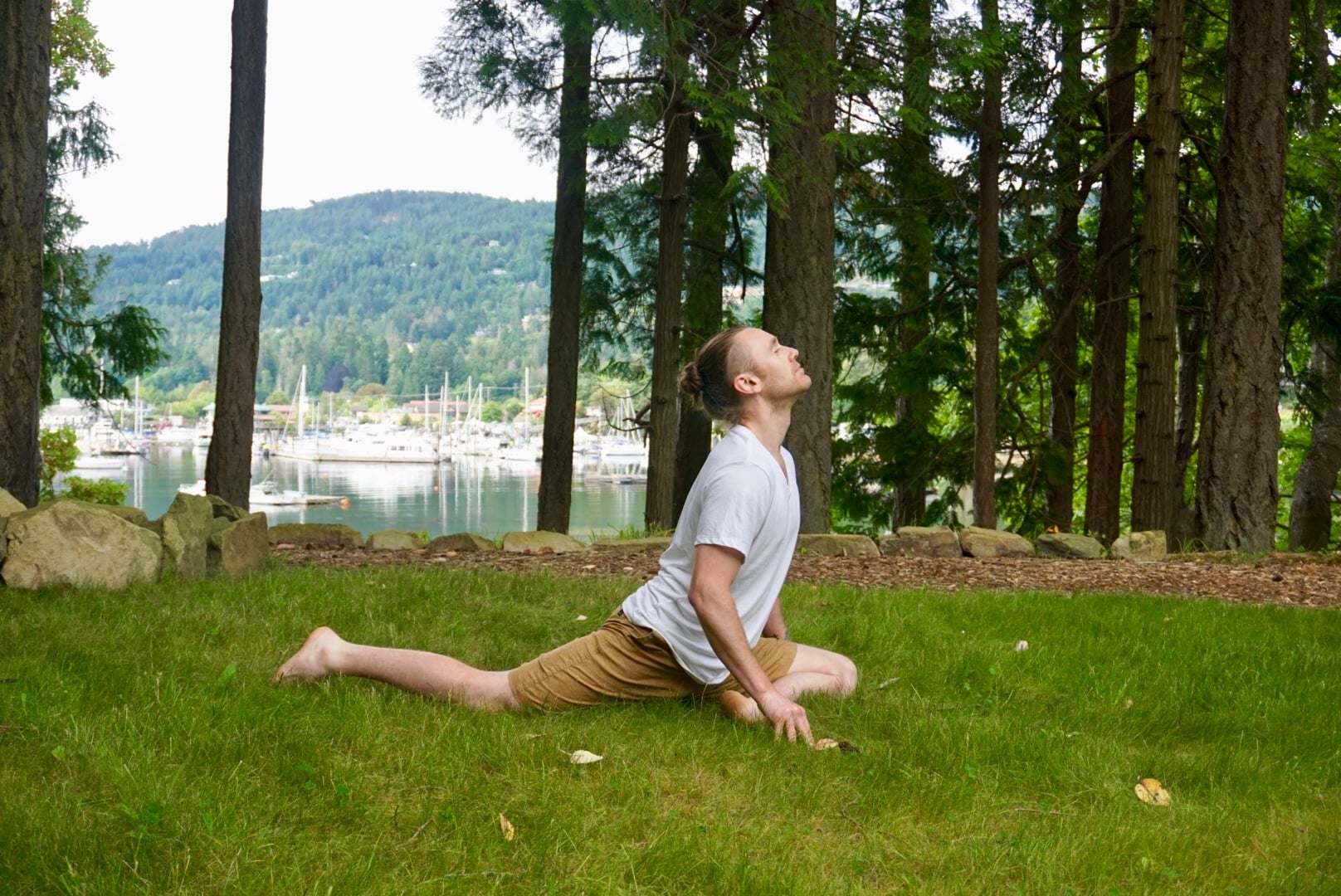 New for our guests this summer, the benefits of Yoga meet the rejuvenation of nature in our twice-weekly garden Yoga series.
We are delighted to introduce our in-house Yoga instructor, Kyle Caresse.
Prior to teaching on Salt Spring Island, Kyle was the Head Instructor at Prana Yoga College in Israel and a former student of the Isha Yoga School, in India.
With over 8000 hours in Yoga Philosophy and over 10 years of teaching, Kyle aims to delve deeply into what makes Yoga a complete and integrated self-development system. He strives to create a lasting experience for his students so that they may continue to benefit 'off the mat' and throughout their lives.
Offering a combination of Hatha, classical Vinyasa, restorative, and limb-strengthening Yoga called Angamardana, Kyle's teaching style can be described as well-rounded with a tendency to move deliberately and meditatively. He embraces the adage, 'slow Yoga is advanced Yoga' while emphasizing proper alignment, safety, breathing, and full body awareness.
Students can expect a class well-suited to all ages and skill levels. Designed to flow in a way that promotes meditation through postures and transitions, the classes will move slowly with awareness on the breath. The intention will be to create spaciousness within the body and build energy for a delicious start to the day, all amongst our verdant grounds and gardens.
Details
Mondays and Fridays through July and August, weather permitting
From 7:30 a.m. to 8:15 a.m
On the Croquet Lawn (across the bridge, east of the Farmhouse)
* Mats will be provided, open to in-house guests only