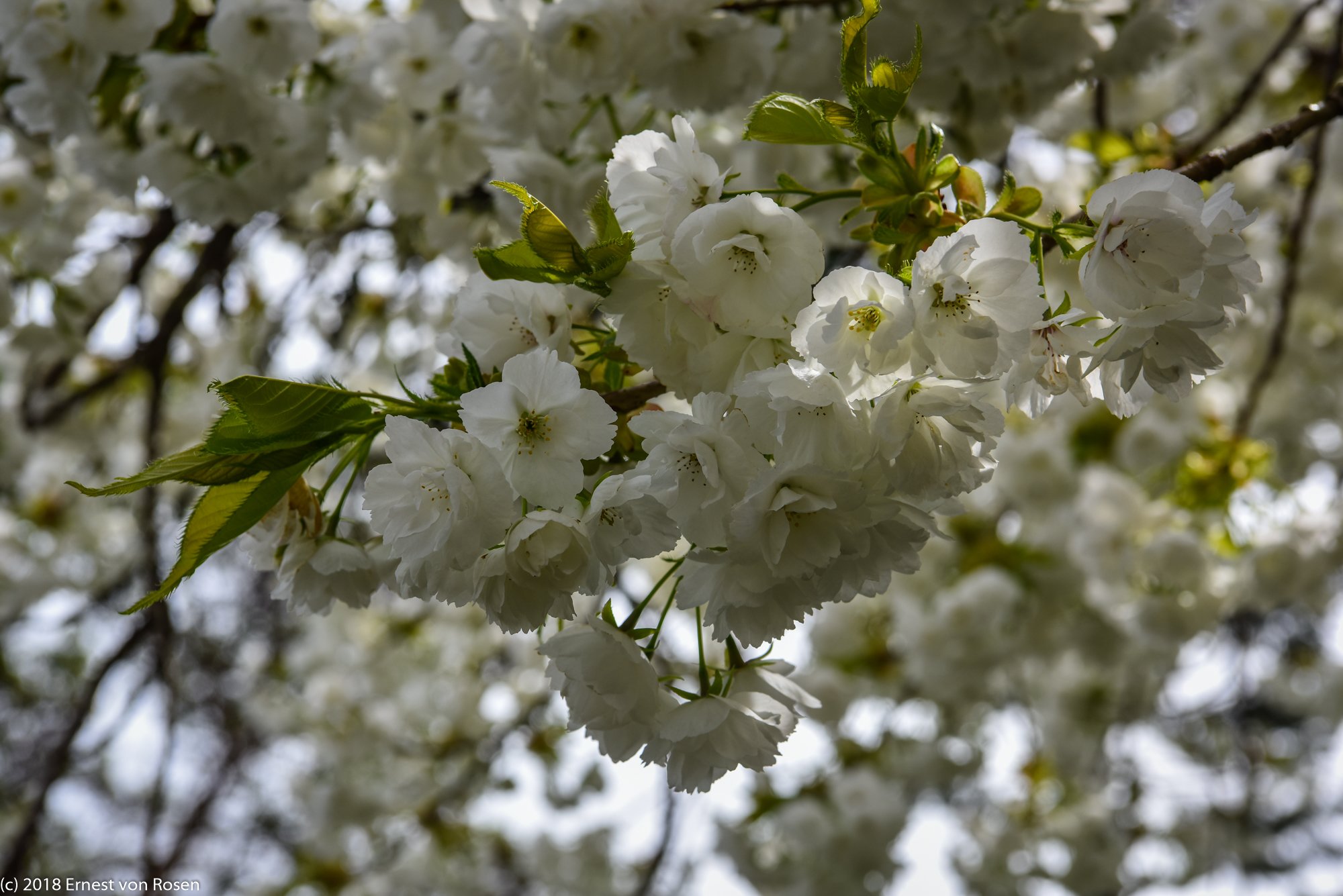 Spring 2019
What's growing in the garden
After an unusually turbulent winter, the sun is shining, the birds are singing, and our hellebores have finally smiled back at us this week. We are delighted to see our heather in a lovely purple bloom. The fuchsia rhododendrons will not be far behind. Meanwhile, our greenhouse is full of spring greens; spinach, bok choy, arugula, and mustard leaves, along with broccoli, and brussels sprouts that are ready to be harvested and served fresh in our dining room. We are in for an exquisite season!
Changes to our Dining
It is with great enthusiasm that we announce upgrades to our dining room service. Beginning this season, Manor Dining will now be offering a prix fixe menu for an exclusive dining experience. Enjoy an intimate community cocktail hour in the living room before joining us for an elegant three-course meal created by Executive Chef, Marcel Kauer. Seatings will be open each evening from 5:00 p.m. to 8:00 p.m. Reservations are required and it is strongly recommended to book early. Cancellations must be made by 2:00 p.m. on the day of reservation.
Nick Trehearne returns as Assistant Executive Chef
We are pleased to welcome back Nick Trehearne to our culinary team. Nick has been a red seal journeyman chef for the past 24 years, 14 of which were spent right here at Hastings House. He is looking forward to, once again, working with the excellent organic produce grown in our onsite gardens as well as Ruckle Farm's famous Salt Spring Island lamb. Welcome back, Nick!
New in-room coffee
We are proud to now offer Nespresso coffee machines in all of our guest rooms as part of a new Relais & Châteaux partnership. Sourced from the finest coffee growing territories around the world, Michelin-starred Nespresso coffee is renowned for its quality. Perhaps best of all, each capsule will be recycled making it an exceptional environmentally-friendly choice. We are certain the ease, the quality, and the sustainability of our new coffee and machines will enhance both the comfort and enjoyment of your stay.
Plan ahead: Salt Spring Saturday Market
The famous Saturday Market will begin on April 6th. Beat the summer crowds to browse internationally acclaimed arts and crafts from Canada's "Island of the Arts", including; potters, jewelers, fiber artists, woodworkers, decorative arts, and farm favourites like; cheeses, organic produce, and artisanal foods. Giving the market its unique appeal, all vendors must "make it, bake it, or grow it" themselves. See what makes Salt Spring a hotbed of world-class artists and organic farmers!