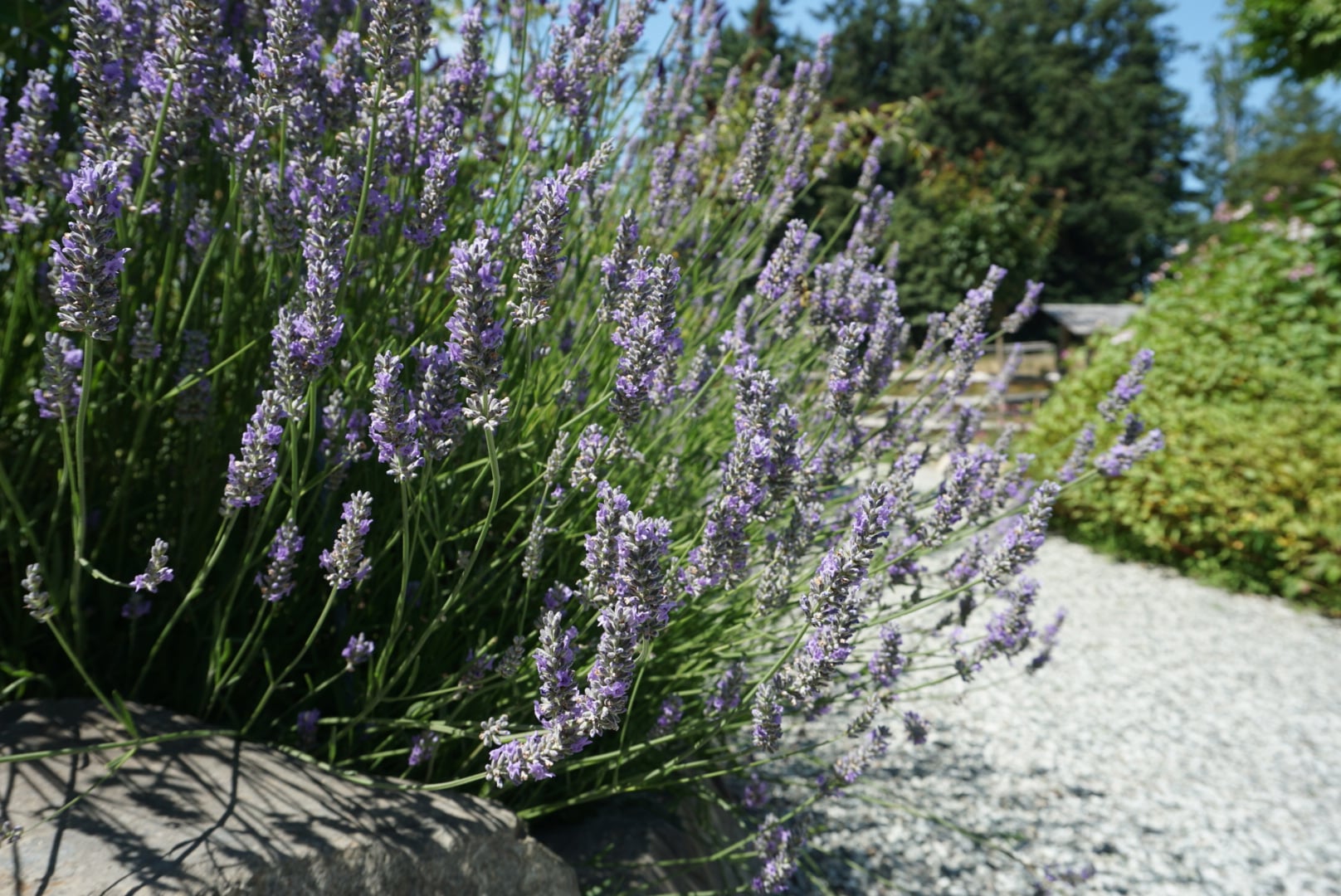 July 2019
What's Growing in the Garden
The gardens are thriving as we move into the height of the season. We're now harvesting cauliflower, beets, tomatoes, cucumbers, beans, broccolini, peppers, and peas. Our fresh herbs and lettuces have taken off again, so be prepared to see parsley, celery, kale, chard, and arugula adorning your entrées in our Manor Dining. Coming up soon, we'll have eggplants and fennel while our fall and winter vegetables – corn, potatoes, carrots, and squash – have recently been planted. In the flower beds, we're moving into our midsummer colour scheme with reds, pinks, yellows, and oranges decorating the grounds. You'll see lovely dahlias, lilies, rudbeckia, and crocosmias in bloom while our stunning sunflowers are on the brink of full beauty.
One-Night Summer Stays
This summer, we are delighted to waive our two-night minimum stay in order to offer the enchantment of Hastings House for short, one-night visits. On Sundays, Mondays, and Thursdays, you'll be able to make a quick yet fulfilling trip to Salt Spring and enjoy your island night with us. Of course, this comes with all the comforts of our usual stays – fresh muffins delivered to your room, made-to-order hot breakfast, and shuttle service. What better way to maximize your relaxation time than amongst our verdant grounds and gardens?
Happening Now: Pitchfork Social
Located at the historic Fulford Community Hall in Salt Spring Island's south end, Pitchfork Social hosts world-class Americana and Roots concerts in this small, intimate environment. Be part of a captivated and gracious audience as singers, songwriters, and story-tellers share their inspiring talent in an atmosphere unlike any other. General admission tickets are available in advance both online and at Salt Spring Books.
Hastings House's Signature Cocktails
We are thrilled to announce the latest offering in our dining room – new and exclusive cocktails! Our resident mixologist is currently preparing seasonal and local blends to delight the taste buds and invigorate the senses. Here's a sneak peek: the Spring Lullaby is a gin and tonic cocktail that uses floral and aromatic elements of lavender and hibiscus to envelop you in the essence of a summer garden. Stay tuned as we showcase new recipes using the bounty of our own onsite gardens and Hastings House's unique spirit of place. Cocktail hour happens every day in the Manor House Living Room and on the patio.
Plan Ahead: Salt Spring Island Apple Festival
Beginning in the 1860s, our humble little island was among the first regions in British Columbia to supply apples to Vancouver and the Lower Mainland. Now, we grow over 450 varieties organically! The 20th annual Salt Spring Island Apple Festival celebrates this heritage by connecting apple lovers with the farms and farmers that produce this delicious, healthy food. Taste the different varieties, visit orchards, attend tours, and become an island apple connoisseur!