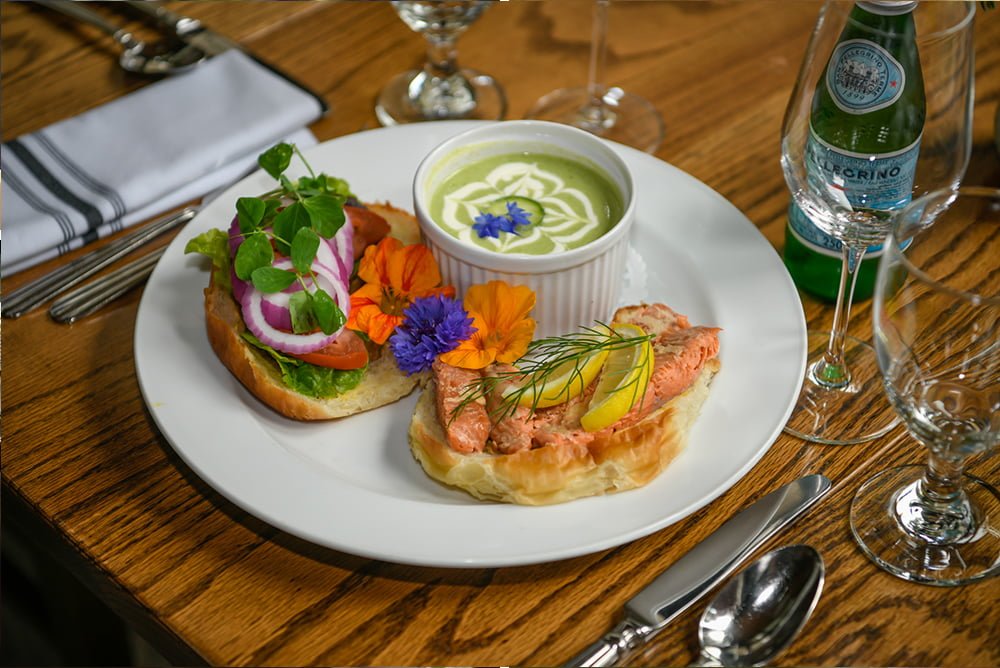 The Bistro at Hastings House now serves Lunch!
We  are delighted that, for the first time, our Bistro is now open for lunch with a sumptuous a la carte menu from our award-winning kitchen.
The Bistro is situated in the Verandah overlooking Ganges Harbour and provides an ideal lunch setting with an inspiring view. The response from our guests has been extremely positive and we hope you will join us. Wine, beer, and cocktails are available.
Lunch is served 5 days a week, Wednesday through Sunday (closed Monday and Tuesday). Due to our popular, and very busy dinner service, seating for lunch service can only be provided from 11:30 AM to 12:45 PM with last order in by 1 PM.
Reservations are encouraged.