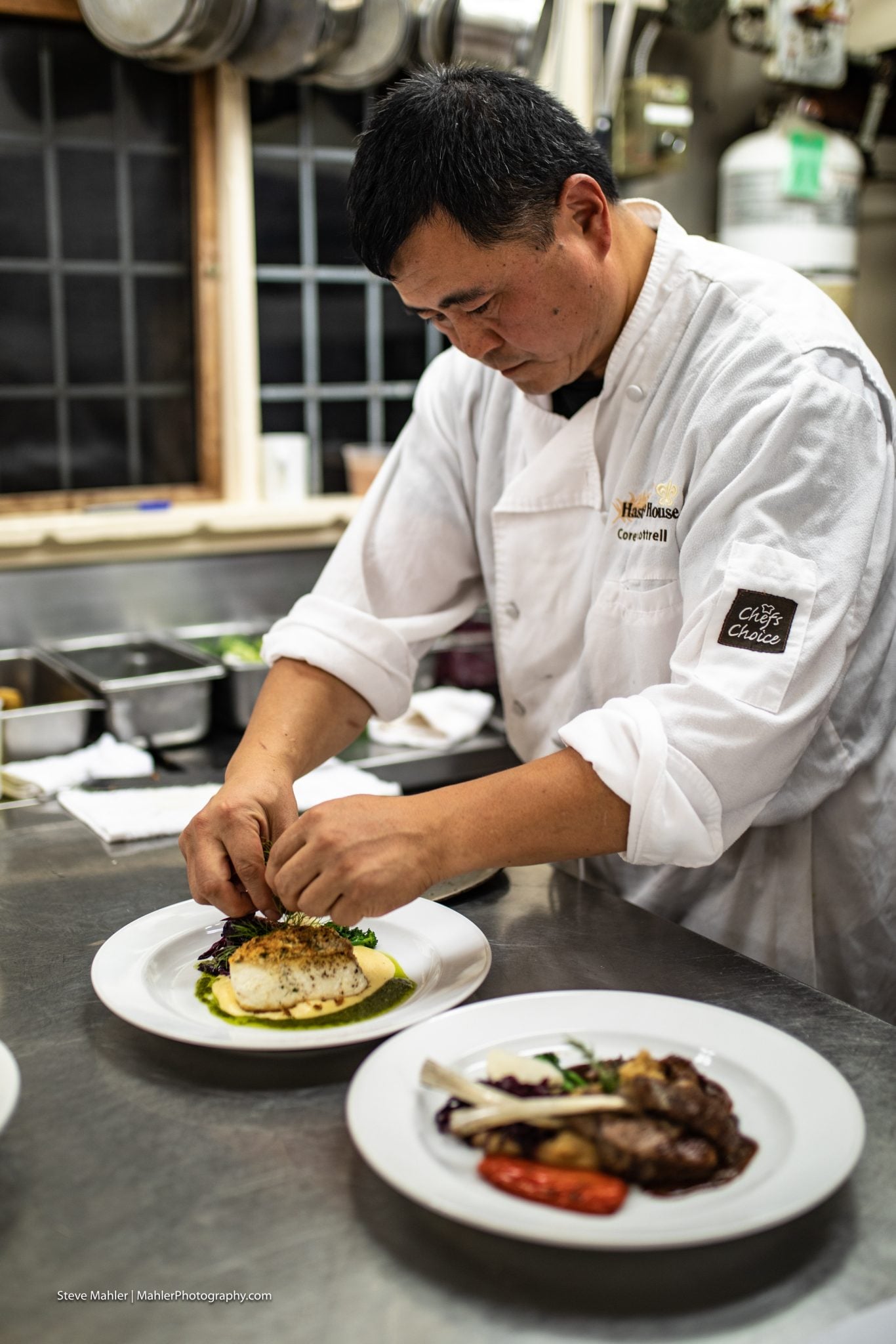 Taste of China: 4-Course Dinner
Hastings House Taste of China Dinner, Saturday, December 8
For lovers of truly authentic Chinese food, our talented Sous Chef, Jinsheng (Jin), has something very special planned for you!
On Saturday, December 8, for just 1 night, Chef Jin will prepare a sumptuous Four Course dinner of superb Chinese cuisine, for only $70 per person (tax and service not included).
Jin began his illustrious culinary career in 1989, and his expertise in Asian Fusion cuisine has led him to work in London, U.K., and Warsaw, Poland, before settling in Canada, over 15 years ago.
We are delighted to have Chef Jin at Hastings House, and this wonderful menu is inspired by the food from his home province of Liaoning, in northeastern China. Liaoning is a province of great historical significance and was once the capital of northern China. It is just over 600 km from the capital of China, Beijing, and the Great Wall of China winds its way through the province.
This special dinner is by reservation only, and we hope you will join us! Seating is available from 5 PM to 7:30 PM. If you would like to enjoy a unique Asian dining experience on Salt Spring Island, please reserve now by calling Hastings House at 250 537-2362.