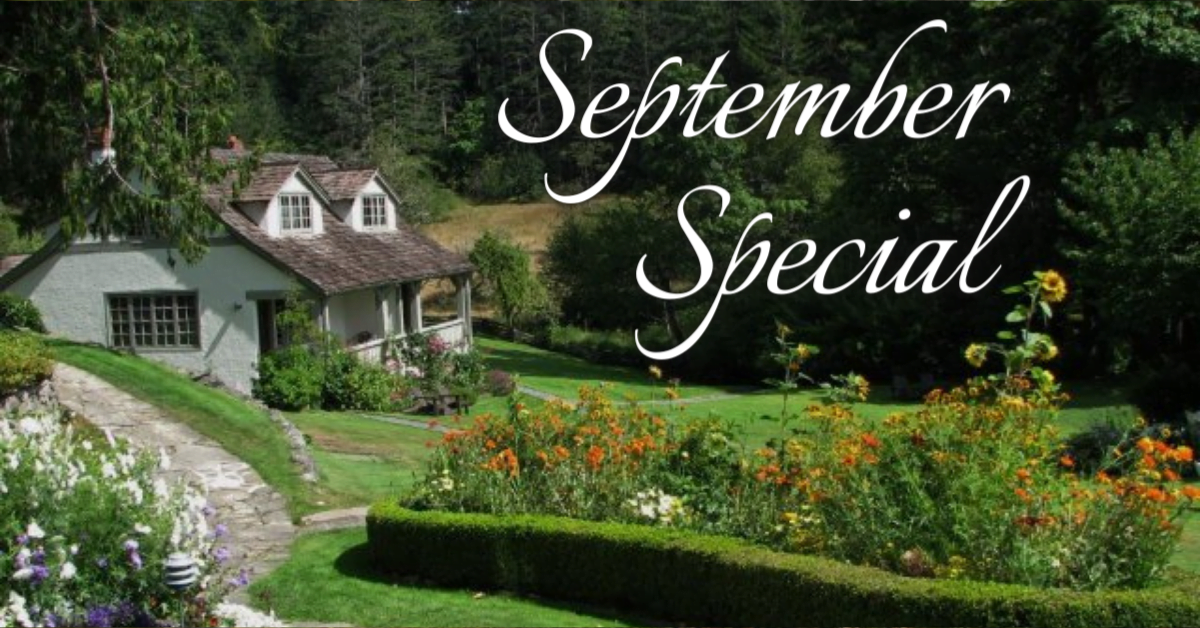 September Special on Mid-week Getaways
Do you need a vacation to rest and reconnect after a busy summer? Plan your mid-week getaway with our September Special of 20% off your guest room. It is a great opportunity to try one of our signature oceanfront suites.
For those of you who work remotely, you may be wondering why you're always in the city, when you can also work in the islands, closer to nature. Hastings House offers an ideal opportunity to enjoy work-life balance. Early risers will wake up to house-made muffins delivered quietly to their door each morning, so they can enjoy coffee and a light snack for that start-of-the-day work session followed by a complimentary made-to-order breakfast.
The Somerset Executive Suite has a spacious balcony overlooking Ganges Harbour and a board room table where you can set up an inspiring workspace. The Farm East and Farm West suites are mirror-image duplex suites that offer the distinguished furnishings of a well-appointed home with our most stunning ocean views.
Enjoy the slightly cooler temperatures of early fall to enjoy all that Salt Spring Island has to offer. Golf, hiking and excursions to vineyards are all within fifteen minutes from the hotel.
Let us help you ease into fall relaxed and refreshed! Call our friendly reception team to make a reservation and start planning your fall getaway today!
All Stays Include:
A full made-to-order breakfast in our dining room
Muffins delivered quietly to your door in the morning
Complimentary parking and Wi-Fi
A bouquet of fresh-cut flowers from our gardens
Daily stayover service
Terms and Conditions of the September Special
The offer is valid on new reservations for stays of two nights or more between Sunday to Thursday September 5 – 29, 2023.
Offer does not apply on long weekends.
Deposit required at time of booking.
Change or cancellation is subject to a 14-day cancellation policy.
This offer can only be combined with the Romantic Retreat or Gourmet Experience packages.