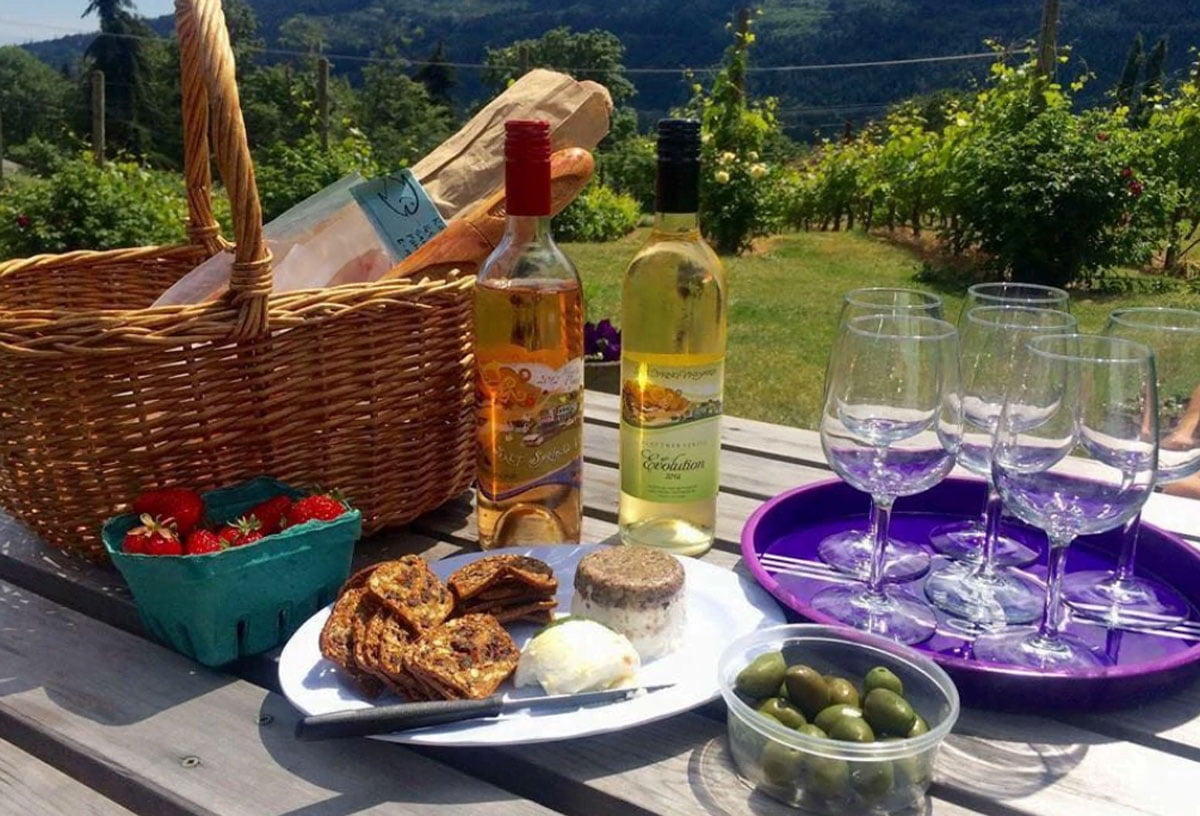 Island Life: Salt Spring Vineyards
Evoking the character of Salt Spring Island, the wines from Salt Spring Vineyards are beautiful, artistic, and musical, just like the community they call home. They are lush, pastoral countryside in a bottle and well-loved among island residents. It's not hard to understand why. With the mission of providing great wines that can be easily enjoyed by friends and family, Salt Spring Vineyards' wines are fun to drink and even better to experience at their onsite tasting room – a destination unto itself! We love offering them to our guests in our dining rooms.
In the shadow of majestic Mount Maxwell, Salt Spring Vineyards makes their wines from 100% local island grapes that are sustainably grown and hand-harvested with love. Every October, they harvest the grapes before crushing them and bottling them right on the property. The wines tend to be dry and crisp, but they produce a selection of tastes ranging from traditional champenoise-style sparkling, whites, reds, pinks, and sweet dessert wines. A local favourite is their port-style Blackberry wine. There is truly something for everyone!
Best of all, Salt Spring Vineyards believe their setting should capture the spirit of the wine, and they strive to create an atmosphere that reflects the whimsy of the beverages. The tasting room is nestled in the heart of the vineyard, surrounded by beautiful gardens. The grounds, too are lively and inviting, totally exuding joy. You can see it in the sheer setup – picnic tables and umbrellas for a casual afternoon, the ability to bring your own snacks, and even providing the island's best in picnic fare – locally made breads, cheeses, meat, jams and tapenade. Make your own gourmet charcuterie and relax on the grounds to the sounds of local musical talent. It's a lovely way to spend an island afternoon.
Taking a bottle home? Be sure to check out their food pairings and recipes for creative ways to delight your palate.
Photo Credit: Salt Spring Vineyards