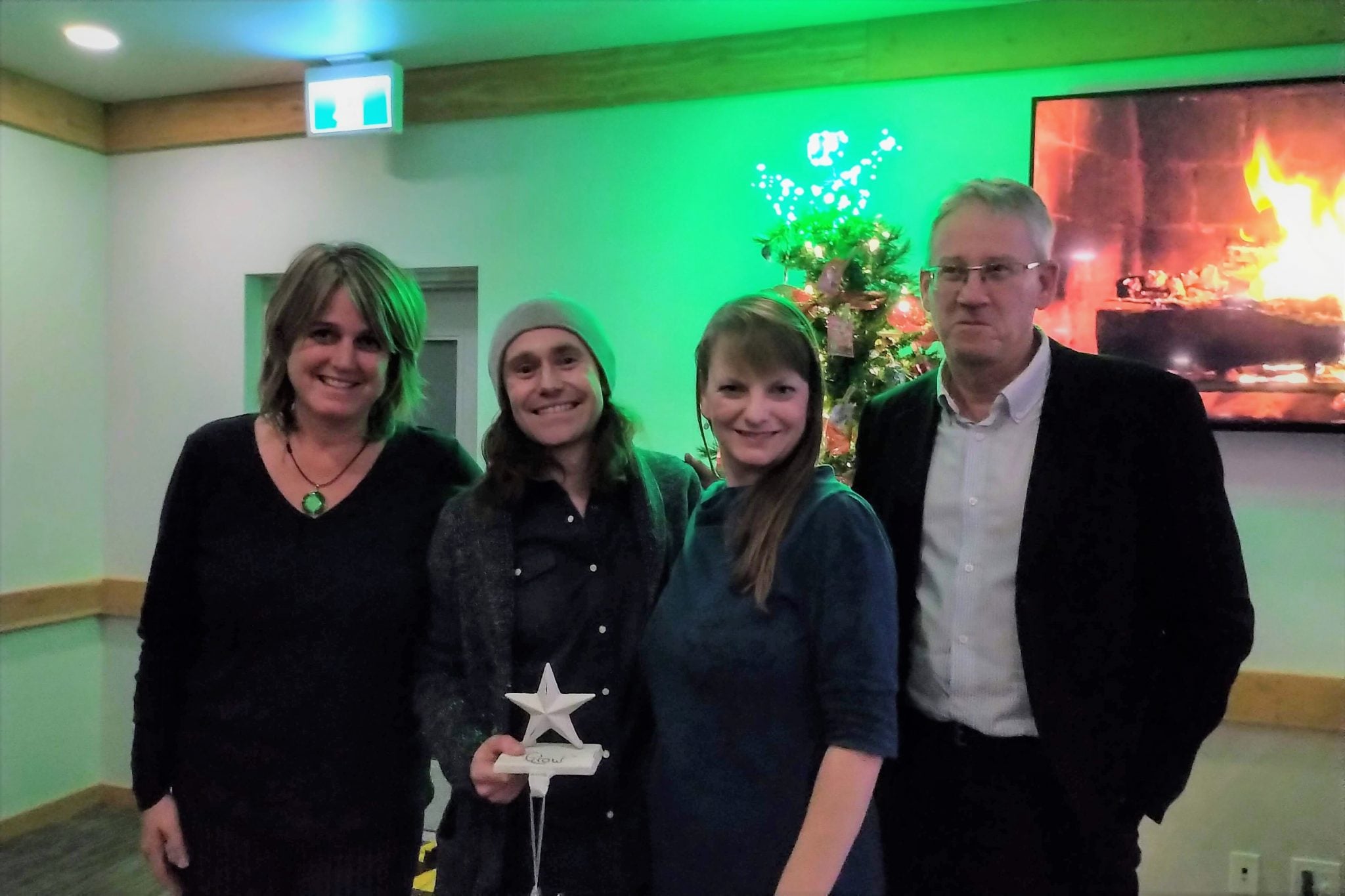 Hastings House Shines at Glowtini 2018
We are honoured and grateful to have been awarded First Place in last week's Glowtini 2018 competition!
Most importantly, we were especially thankful for the opportunity to participate in this popular event because all proceeds go to Copper Kettle, a wonderful local charity that does laudable and noble work in assisting those who may be going through tough times, or are in need of some additional support.
Special thanks also to Lynsey Benson, our personable Events Manger, for her brilliant organizational skills in bringing our team together, and the many kind individuals that worked so hard to create, plan, host, and judge this philanthropic and memorable event.
Glowtini on Salt Spring is an annual contest in which participating restaurants and pubs prepare themed cocktail entries to be sipped by a panel of distinguished judges, and this year's theme was Classic to Contemporary.
Our winning entry, created and prepared by Kyle Caresse, is called an Autumn Frost Gimlet. Kyle is part mixologist, part botanist, and part alchemist, and he took inspiration for this delicious beverage by foraging in the autumnal forests. This cocktail is built on the foundation of a Classic French Gimlet which was made modern with the addition of local pears, rosemary, hand-foraged botanicals, bitters, and gin from nearby Vancouver Island.
If you're feeling adventurous and would like to try it at home, we are happy to share Kyle's recipe:
Hastings House Autumn Frost Gimlet
1 1/2 Tbsp. fresh ripe pear puree
1 oz. Stump Gin (distilled on Vancouver Island)
1/2 oz. Elderflower Liqueur (St. Germain)
1/2 oz. fresh lime juice
3 Drops Celery, Chamomile and Angelica Bitters
Small sprig of Rosemary, muddled
Sugared Rim with Frankincense, gold foil, and Myrrh
Garnish with candied rosemary and cranberry